Hi everyone, happy PSL season! I hope that you're all doing well. I wanted to share a few things with you. Have a look and enjoy the rest of your day.
I wish an easy fast for those observing Yom Kippur beginning at sundown. May your holiday be blessed.
Town Hall next Wednesday, Oct. 12th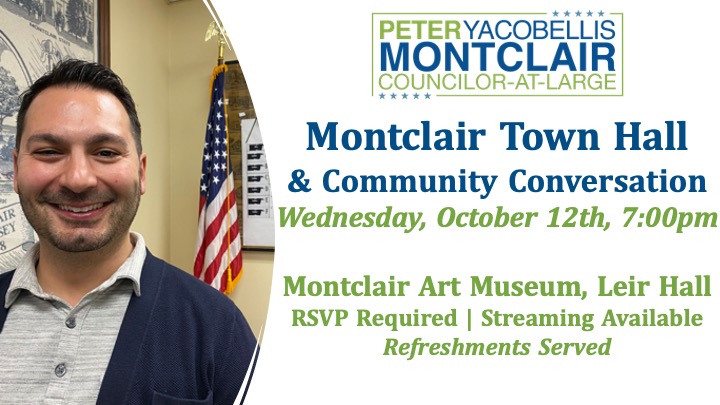 Next Wednesday, Oct. 12th at 7:00pm, I'm hosting my third town hall since 2020. This time it will be in person at the Montclair Art Museum in Leir Hall, accessible from the south side of the building. While I'll discuss a few larger themes, this is mostly so that I can hear from you and answer any questions you might have. Early next week I will reach out to everyone who has confirmed attendance to go over some of how the evening will work. If you've previously registered, there is no need to register again.
Vote By Mail Ballots Arriving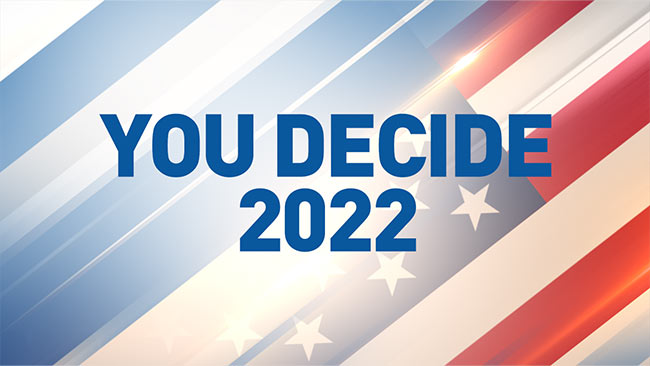 Election Day is no longer a day, it's a season. I've already voted and returned my mail-in ballot. You can apply for a mail-in ballot up until Nov. 1st, though I suggest the sooner the better. In terms of returning it, the closer it gets to Election Day, I think it's better to use the Essex County Ballot Drop-Boxes located at Town Hall – 205 Claremont and Montclair State University, College Ave., Lot #8. Voting by mail is the best way to ensure you never miss an election in Montclair and can vote with convenience.

Another option is early voting. This year, early voting will run from Oct. 29th – Nov. 6th – Mon-Sat. 10a – 8p and Sun. 10a – 6p. Disappointingly, we once again don't have an Early Voting Site in Montclair. But there are two close to our borders: 1) Watsessing Park Community Center – Bloomfield Ave. & Conger St. in Bloomfield and 2) Verona Community Center – 880 Bloomfield Ave. Registered voters can vote at these or other locations through Nov. 6th.

Of course you can always vote on Election Day at your polling place from 6am – 8pm.
School Bond & Candidates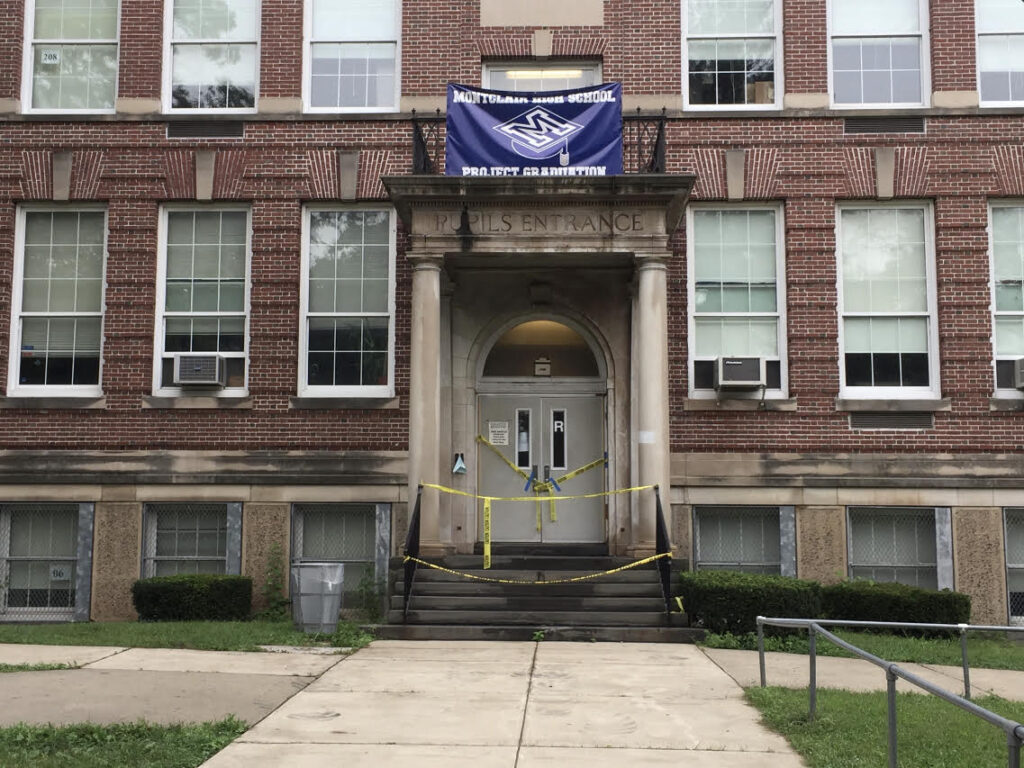 Please don't forget to vote for candidates for school board and the critical school bond question when you do vote. It's really sad to see how things have gotten with these buildings. I'm unabashed in my support for this bond because I really think students, teachers and district employees deserve so much better than deteriorating classrooms and learning environments. I'm thankful that the State of New Jersey is going to chip in $58 million towards it — lessening the tax impact on all of us significantly.

Last week the League of Women Voters and NAACP hosted an information session about the bond, which I encourage you to watch. I'm thankful to the NAACP for recently endorsing the bond, joining the PTA Council in doing so. We just simply have to bite the bullet on this and do it. It's a once-in-a-generation investment.
March & Walk for Rights this Weekend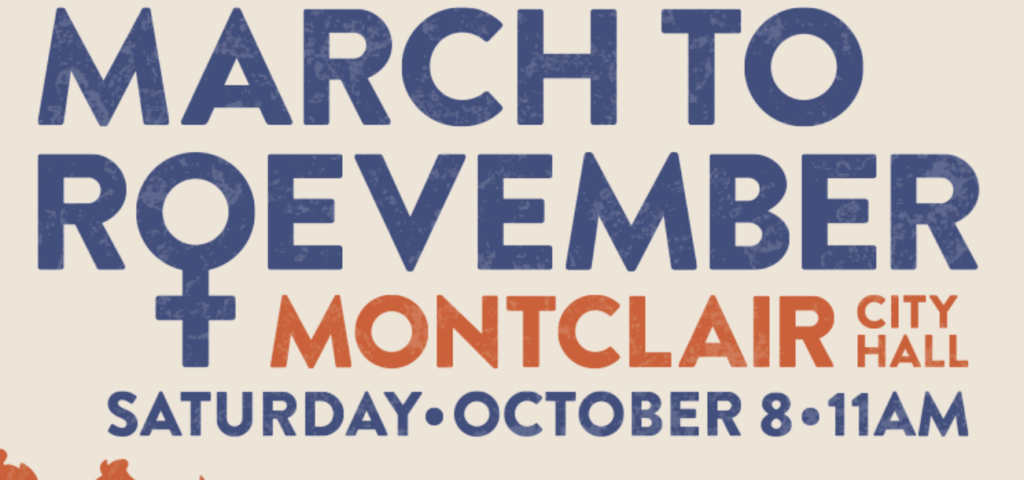 Montclair returns to the center of the New Jersey social justice universe this weekend with two important events:

On Saturday – The Official "March to Roevember" takes off from Town Hall at 205 Claremont Ave. at 11am with speeches to follow on the steps of Town Hall. Sign up here. Or just show up.

On Sunday – Garden State Equality leads the 2022 Equality Walk in support of the LGBTQIA+ Community and our Allies. The walk kicks off from the First Congregational Church at 40 S. Fullerton around noon. Register or support other walkers with the Out Montclair Team here.