Good afternoon, everyone
We have our first Council Meeting of the year on Tuesday and it will be long. We're going to have some departmental budget presentations to start the evening, of course public comment, then a long list of new business and discussion items and an executive session to discuss the investigation into the Township Manager. I get into much of this below. First, tomorrow is Martin Luther King, Jr. Day and I hope everyone is doing something, event it's just a commitment to read about him and his work, to commemorate the day.
Martin Luther King Jr. Day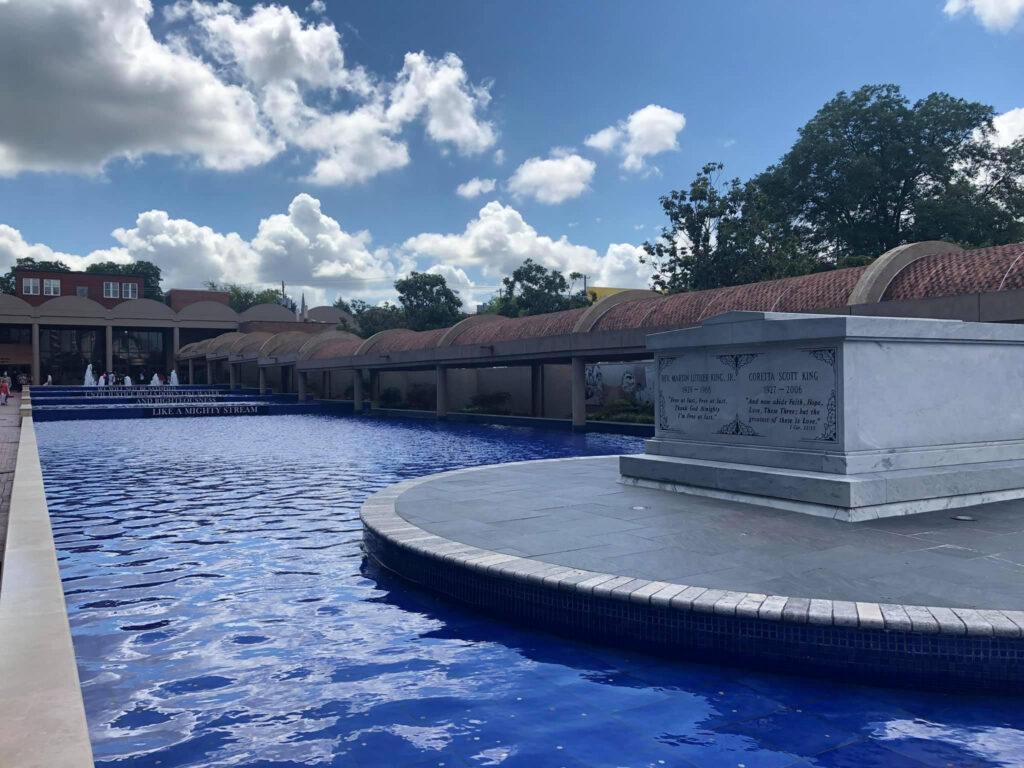 Some you know I grew up in the LGBTQ+ civil rights movement. A lot of that work exposed me to Dr. King and how he thought and represented himself and organized and led. I even spent a week training at the famous Highlander Research and Education Center outside of Knoxville, TN where he, Rosa Parks and many others trained, led and prepared for their actions. Three years ago I spent a day touring Dr. King's childhood home, resting place, the national park/museum at these sites, Ebenezer Baptist Church and several other places of significance to his life. His example means a lot to me and it's more important today than ever before because it is one of acting with decency and compassion towards each other — and particularly non-violent advocacy and activism.
Tomorrow I look forward to attending events around Montclair in recognition of public service — something he exemplified.
Council Business This Week
Demolition of Historic Structures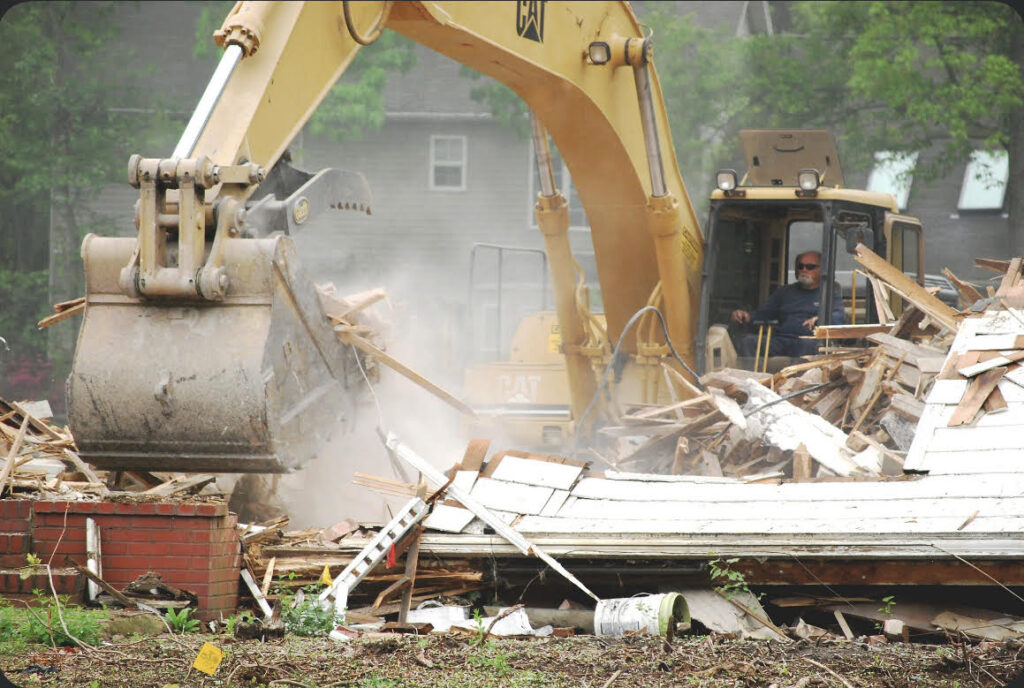 We are considering updating the 2019 Demolition Ordinance based on recommendations from the Historic Preservation Commission and discussions between the Economic Development committee I serve on, our attorneys and planning staff. Collectively these changes would, among a few other administrative language cleanups:
Increase the severity of penalties for violations of the Historic Preservation Ordinance, add new provisions for penalties and create remedies for unlawful demolition of historic buildings
Add a definition for partial demolition and refining the definition of total demolition
Update the submission requirements for total demolition applications
Establish a two-prong review process for both total demolition and relocation of historic structures
Establish public notice requirements for applications for total demolition
Delivering on a Stormwater Mitigation Promise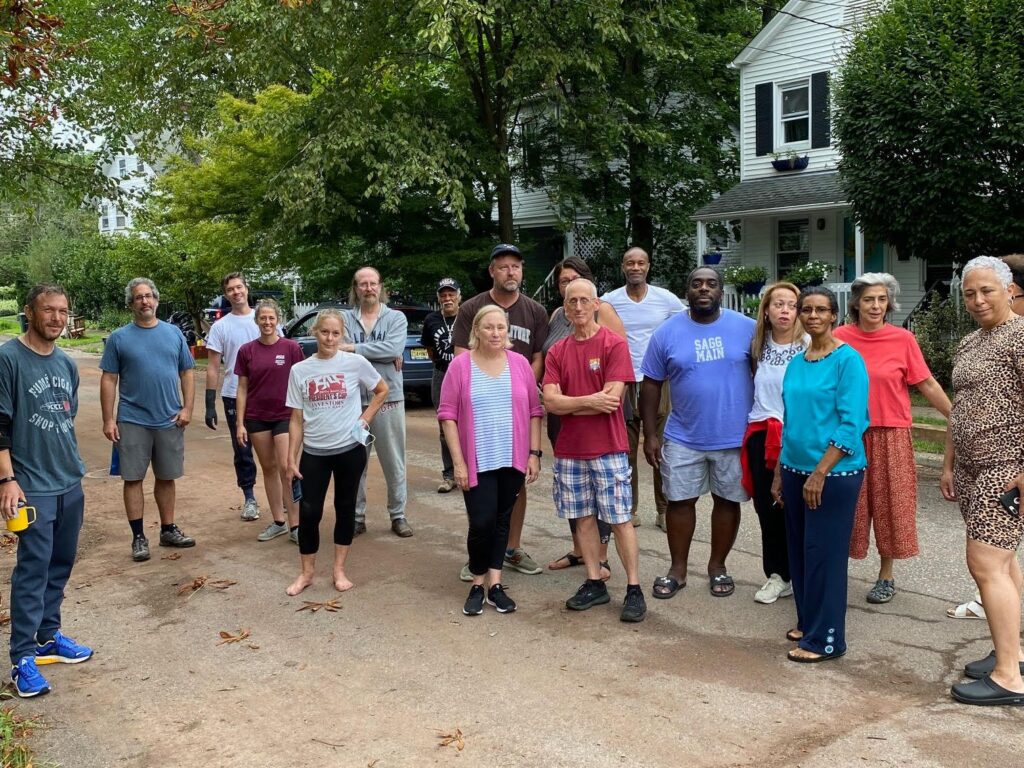 A lot of people suffered damage after Hurricane Ida. I toured so many homes and businesses around Montclair and talked to so many affected people. In October, following Ida, I authored this piece on local government's role in flooding mitigation. Working with the Planning Board and many of their recommendations, with my colleagues on the Economic Development Committee — Mayor Spiller and Councilor Schlager, we're now introducing new standards for impermeable surface coverage in all Montclair zones, including our single family housing zones.

The intention here for all future development, property renovations and when making decisions about secondary structures, pools and paving on property, that stormwater run off be more than a factor than it has been in the past. Development has run unchecked everywhere, without these kinds of standards for too long. When you pair that with increased precipitation from climate change, we end up with the flooding problems we have. This is how we start to mitigate.

We have tables that we'll share out that speak to the restrictions per lot size and zone type. Our intention isn't to be draconian, but to do more to preserve permeable surfaces in Montclair and encourage use of permeable materials in construction going forward.

To give you a simple example, for one and two family dwellings we would implement the following standards:
For lots less than 10,000 sq. ft. in area, the maximum impervious coverage shall be 55% of the lot area (meaning no more than 45% of the surface area can be covered by impermeable surfaces)
For lots between 10,000 sq. ft. in area and 25,000 sq. ft. in area, the maximum impervious coverage shall bet equal to 55 divided by the square root of the lot area
For lots over 25,000 sq. ft. in area, the maximum impervious surface coverage shall be 35% of the lot area
This continues across different zoning with various best practice standards applied
In what may seem counterintuitive, we're also planning to ban the use of gravel for parking areas and driveways. Experts have found that too much gravel ends up running off into the stormwater system causing blockages, backups and more. Permeable hard surface materials will be encouraged in it's place.

We also continue to look at and make improvements to our stormwater infrastructure. You'll see another mention of that below.
Bonds. Not James Bond (unfortunately)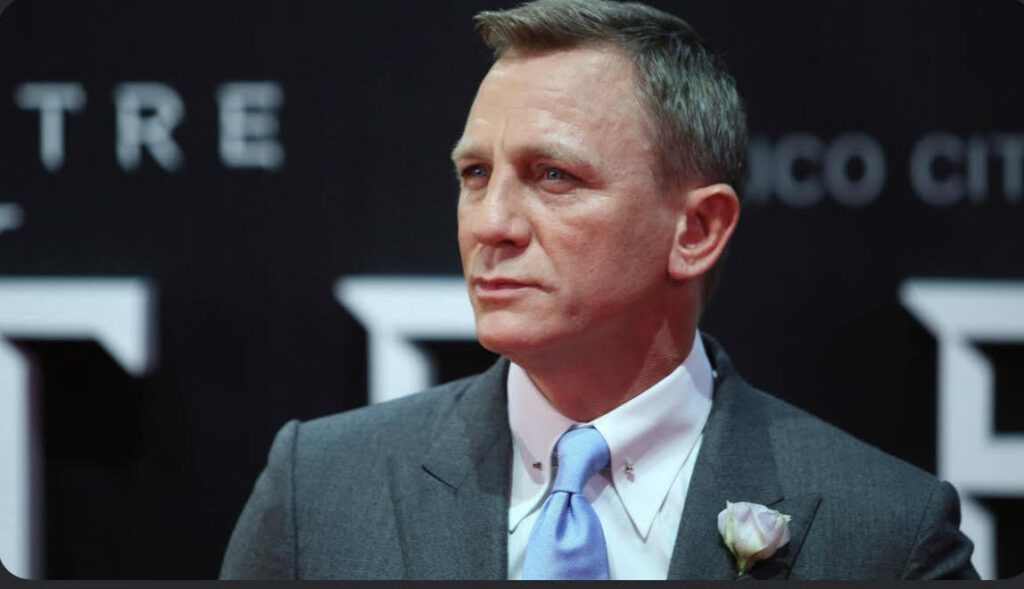 Unfortunately the Council is just not as cool as Montclair Film and this is not about Daniel Craig. But I got your attention to tell you that we are introducing a group of municipal bonds for some infrastructure work on Tuesday. The amounts and projects would be as follows:
Repairing the damaged stormwater culvert in the vicinity of S. Park, Bloomfield Ave. and Church Street — $1.25M to mitigated repeated flooding issues in that area. This is another promise kept to residents and businesses in that area.
Paving and Curbing improvements throughout the Township for 2023 – $3M
Important but not yet transformational improvements for Nishuane & Essex Pools – $700K

Items include: upgrading pool mechanical equipment, new lifeguard equipment, waterproofing improvements, and upgrades to bathrooms

Revising a 2020 Bond Ordinance that we issued for nearly $5M for masonry work at the Schools (before the Council lost it's capital oversight for schools) at the request of the District to combine various projects into one.
Traffic Safety, Problem Points & Circulation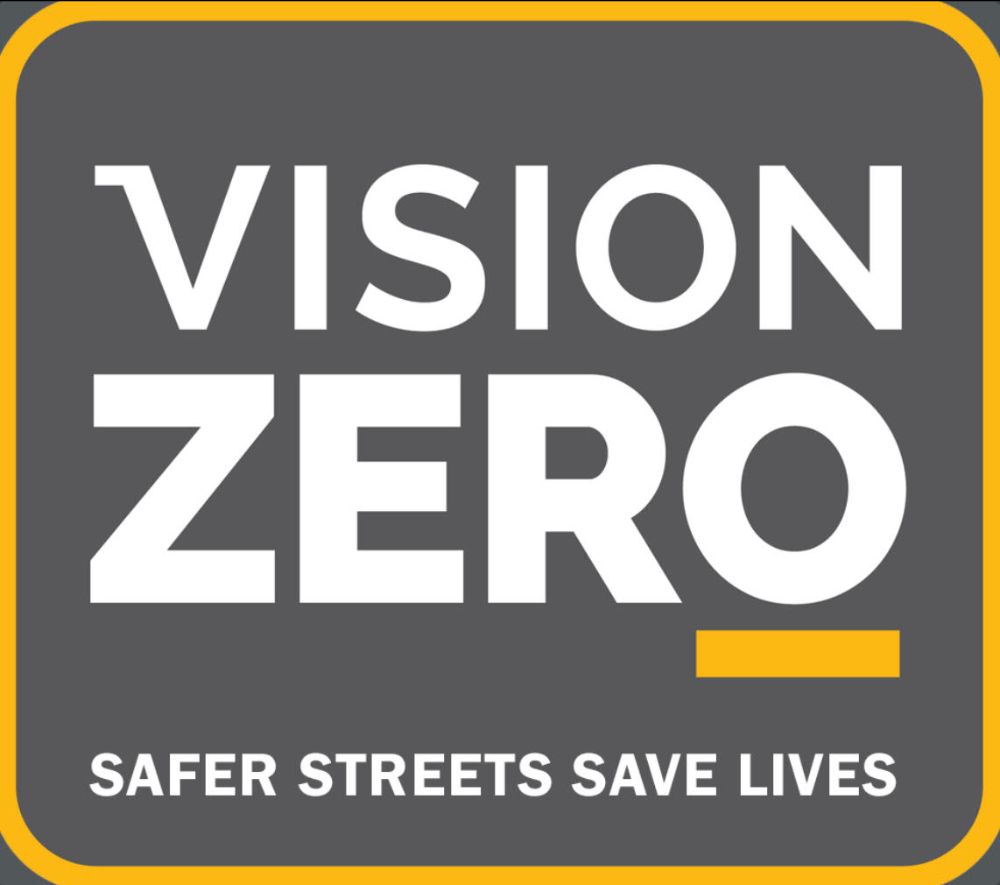 Bloomfield Avenue
I wouldn't be surprised if you're all a bit unhappy with our roadways in town right now. We have a lot of work to do. Here's some of what I would do and what we're doing, to fix circulation issues downtown:
Looking to purchase digital signs that direct vehicles to the parking structures and show space availability and placing them on Bloomfield Ave. The Mayor and I are in lock step on this.
Stepping up enforcement against double-parking on Bloomfield Ave.
I think we need to intentionally create more space(s) for gig economy operators — Uber (Eats), Lyft, Grubhub, Door Dash as well as restaurant based delivery drivers to pick up food orders and pick-up / drop off riders
I also want to see us color-code the parking decks downtown. We have no system for identifying the names and locations of parking decks. I think we need a very simple system — red deck, blue deck, green deck etc… It can be something more interesting than that but the point is we have to steer vehicles right to decks to park and make it easy for them to find them
Side bar — I mentioned previously but we're also about to fix up S. Park and Church including what you see in the image above
Claremont
The Council is fully aware of the cluster___ that is Claremont heading west (uphill). There are three options on the table:
Eliminate left-hard turns going west
Install a new traffic light with a delayed green and left that allows westbound traffic to cycle through before eastbound (downhill) traffic gets a green
Create a left turning lane for cars to turn onto N. Fullerton (this would eliminate some parking spots in front of Paper Plane 🙁
These are being looked at by our traffic safety officers and engineers for their recommendation that I would then like us to pursue immediately.

On Tuesday we'll also advance an Ordinance to make Forest and Claremont a 4-way stop. We got the data back and approval from MPD and our engineers to proceed.
Vision Zero
I'm committed to pursuing the establishment of a Vision Zero Task Force for Montclair. We just have to do this. I'm tired of tired arguments against changes. As one example, in the past Mayor Jackson, Councilor Baskerville and others rightfully pursued a universal speed limit in town of 25mph. That is already the law on about 90% of our roads. The Council should pass an Ordinance to make it the case on 100% of our roads so that there is one consistent speed limit for the town.
Essex County Commissioner and Pedestrian/Bicycle/Traffic Safety champion Brendan Gill fully supports this and I believe would work with Joe D. to get it done. The Commissioner and I have also looked at digital speed limit signs (like the one by Mountainside Park) to install all along Grove St., Valley Road and perhaps other places too. We need to do these things. But we also need to pursue other changes in the Safe Complete Streets plan to calm traffic. People are just driving too recklessly and without consequence. Although we've issued approximately 400 tickets to jerks who drive around stopped school buses since 2020, imagine how much more people just get away with it. We have to get serious. I would even like to see all new "Welcome to Montclair" signs at points of entry .. maybe they say "Welcome to Montclair now slow TF down" or "Welcome to Montclair, where streets are for everyone". Maybe we can do a competition.
Other Agenda Items for Tuesday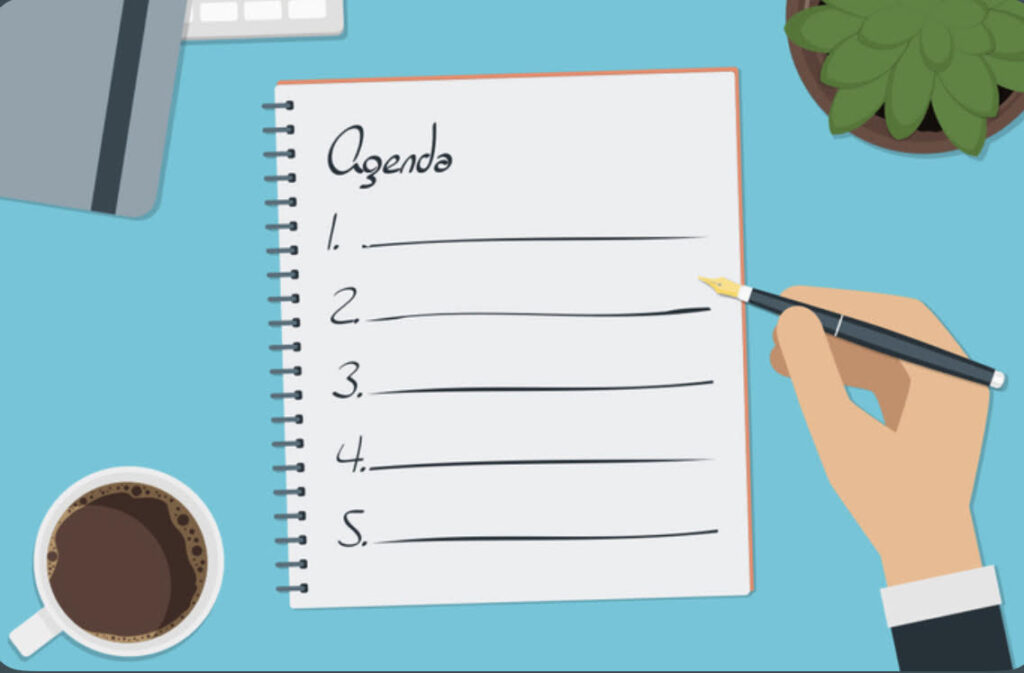 Passing a temporary Township budget for Q1, quite flat to Q1 2022. You'll note in Tuesday's meeting that full year budget planning is beginning with budget presentations from department heads. We're also wrapping up the analysis of 2022 finances to see how we performed to plan. I'll be sharing these results soon.
Consideration of reappointment of two individuals, one each for the Planning and Zoning Boards
Discussion Items / Contract Renewals:
Township Grant Writers
CGP&H to serve as the Township's affordable housing administrative agent
Renewing our contract for engineering services for 2023
Contract for auxillary engineering services related to water/sewer work
Annual tree removal contract
Renewal of Big Belly Solar trash/recycling receptacles management
Renewal of contract with financial advisor
We will be going into Executive Session to discuss the investigation into our Township Manager. I have to be careful about what I say because in addition to his attorney insulting hardworking, talented current and former employees, he's already threatened me directly with a lawsuit too. But with complaints now from four women on the record, my colleagues and I need to have a serious conversation about yours and our values and who we choose to lead our Township administratively, remembering the definition of at-will employment.
-Peter