Hello everyone, it's been a little while since I've written. I was 50+ hours a week stacked to helping make Montclair Pride happen and then unfortunately I had COVID last week. So I'm playing a bit of catch up. I wanted to update you on some business both from last week's Council Meeting and Tuesday night's Council Meeting as well as a few other hot topics and items I'm working on or just want to share info about, including a preview of some summer work ahead. Forgive the long email in advance.
Midtown Parking Deck Saga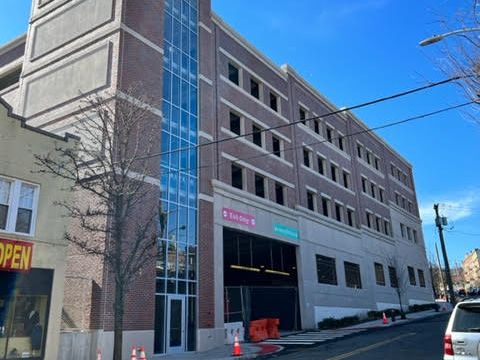 If there was ever something that I wanted to scream into a pillow over, it's the ongoing saga with our Midtown Parking Deck. After delayed construction due to materials shortages and unexpected flooding from poor grading work, mindblowingly, our own construction dept. (which is semi-autonomous) failed inspection for our own deck because the alleyway between Trend and Diamond Cycle isn't ADA compliant. You might ask yourself — well wasn't that already there and wasn't there already a municipal parking lot where the deck now stands before? The answer is yes. So join me in head-scratching and eye-rolling… But also know that we're not sitting on our hands. Tuesday night we're voting on a Capital Ordinance to fund $200,000 to make the alleyway as compliant as possible given that we can't move buildings… It's expected to go through and get a second vote in July after which work can begin. If we can do the work sooner and backfill the dollars with this new funding later, we'll do that. My ask
to all of you is to think about the small businesses on Glenridge Ave. like Good Bottle Refill Shop and places like Trend and Diamond Cycle who are struggling because of this and give them your business. Pandemic, recession, now this…. please support them.
Speaking of parking and funding — the same Ordinance will also have us finance another $230,000 to acquire and install more new parking meters and pay stations around town. It also includes $180,000 for traffic cameras and lighting improvement around town too.
Stormwater Management & Improvements
One of the things I think about most, talk to constituents about most and try to work on the most is what the town can do with respect to better managing stormwater. We'll never be able to stop damage from an Ida or Sandy-level event, but we can mitigate the impact and also do more for lesser storms that can still wreak havoc. Here's a few updates:
Earlier this Spring we allocated funding to scope out fixing the culvert that runs under Bloomfield Ave. at Park St. — an area that experiences damaging flooding way too often.
Tomorrow, one of my colleagues and I are meeting with our Township Engineer and Public Works team to look at other problem points in town and start to come up with a plan to address what we can in the short term with our own funding, while also pursuing grants for bigger picture and longer term projects
Next month the Council will be looking at a Planning Board recommendation that I endorsed last year, to adopt maximum impervious coverage requirements for all zones in Montclair, notably R-1, which leaves out secondary structures, pools, patios and other impermeable surfaces
Additionally, I continue to meet with staff and have meetings with staff and the Dept. of Environmental Projection to help develop a point of view about having a stormwater utility in Montclair as a means of raising funds for more robust stormwater infrastructure improvements
Last week, we passed a new law that Deputy Mayor Hurlock and I introduced that regulates gutters and sump pumps so that it's illegal to re-direct stormwater from your property onto your neighbor's property.
Montclair Microgrid Advances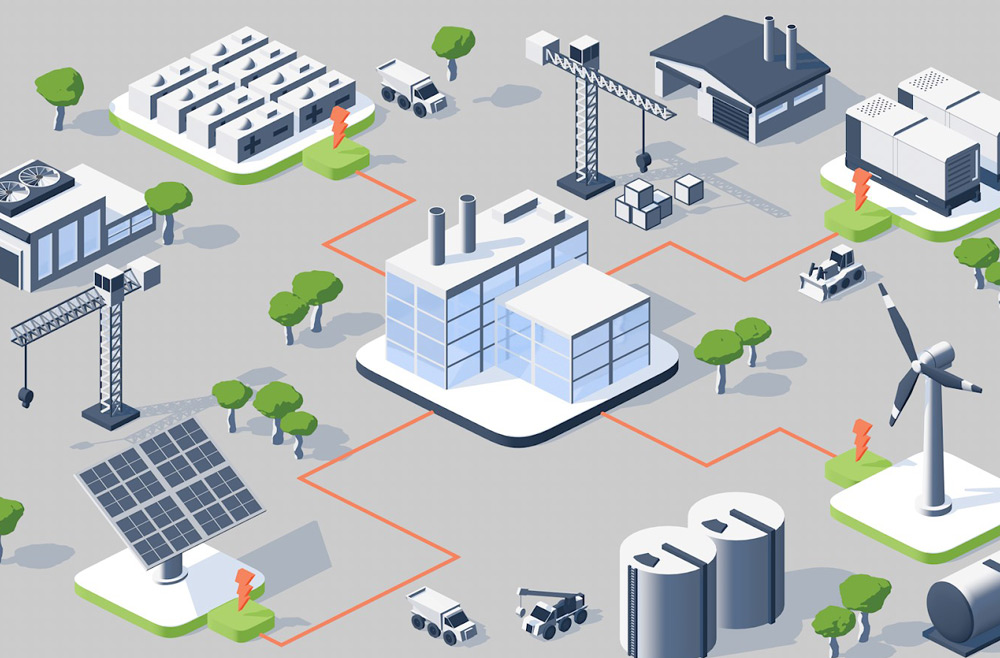 On Tuesday night we'll be awarding a contract to Shoreline Energy Advisors for Phase 2 of the Town Center Distributed Energy Resources Microgrid Design Incentive Program. This will help us provide secure, clean and economical energy to some of our most important infrastructure including Mountainside Hospital, our Fire Headquarters, Bay St. Train Station, Glenfield Middle School, one of our critical water bureau wells and treatment facilities behind Glenfield and the Pine Ridge Senior Home. I think this is really exciting and I hope we can expand this further in the future.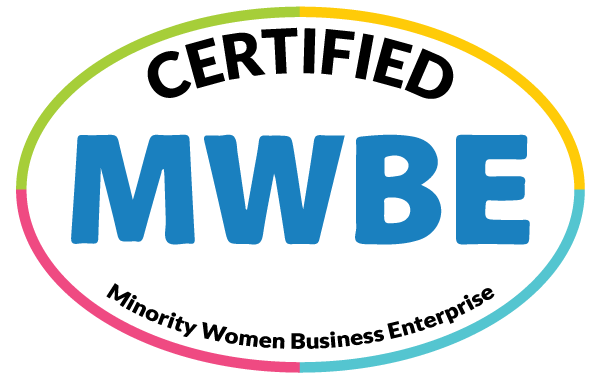 Tuesday night we'll take a final vote on the Diversity Set Aside Ordinance that we've been working on for a while. We've had disagreement on some key points and I had worked to block this from becoming law until it could be improved. It's not perfect by any stretch, but it's a great start. Specifically, we're now going to require that 20% of dollars that the Township spends must be with minority and women-owned businesses. For the first time and making us only the third municipality in New Jersey to do so, it will include LGBTQ+ owned businesses. Additionally, and one of the reasons I withheld my support, was so that it also included businesses owned by people with disabilities. I particularly wanted to make sure that these businesses didn't have to go through an onerous process of registering with the Township if they are certified already by a qualified state or federal entity. I also felt that given the breath of how many groups are now included, that we can do much better than 20%. But
alas, I won't make perfect the enemy of a good start. So we'll get this going and then have a goal of increasing the percentage that must be spent with these businesses in the future. Hold us to it.
Modest Zoning Updates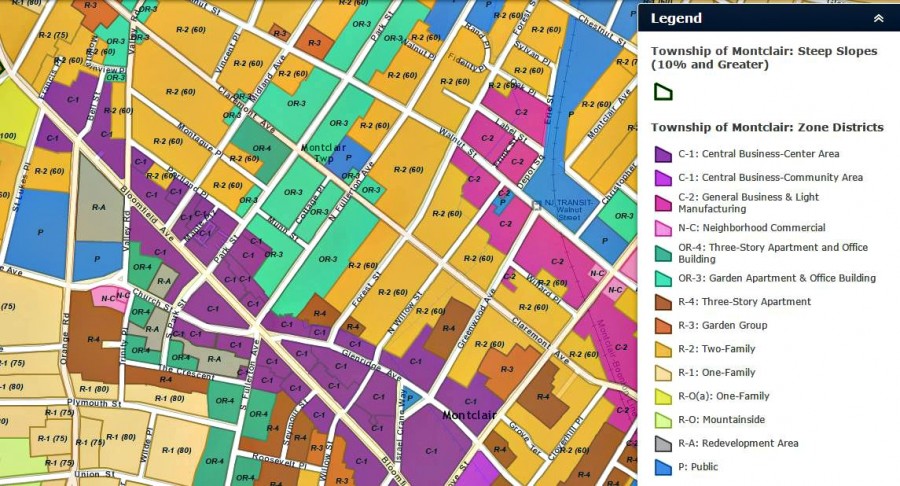 On Tuesday night we're proposing two modest changes to the C-1 Commercial District Zone, downtown and an update for mixed-use buildings' first floor use:
1) Establishing a new minimum setback of 10 feet at the third story. This will ensure that any development within the C-1 (dark purple above), excluding redevelopment areas, will have setback requirements so that we generally don't end up with flat 6-story facades. This reduces density, mitigates "the canyon effect" and aides with not blocking natural light. The new development next to the Wellmont Theater is actually 6-stories in some areas but you wouldn't know it because of how well setbacks were used. This should be the new normal.
2) Changing C-1 zoning for lots with frontage on Portland Place, from Park St. to just west of Midland, to C-3. This will ensure a maximum height for any future development in those areas of 3-stories or 37 feet vs. 6 stories as is currently permitted.
3) We're also tightening up requirements for mixed-use buildings to ensure first floor street-front uses are generally reserved for retail, restaurant and in some case, office uses. Traditional zoning can tend to emphasize buffering and protecting one use from others. But successful mixed use, by contrast, encourages links among uses such as encouraging people to walk from one use to another and to enjoy and socialize in an attractive outdoor setting.
Recreational Cannabis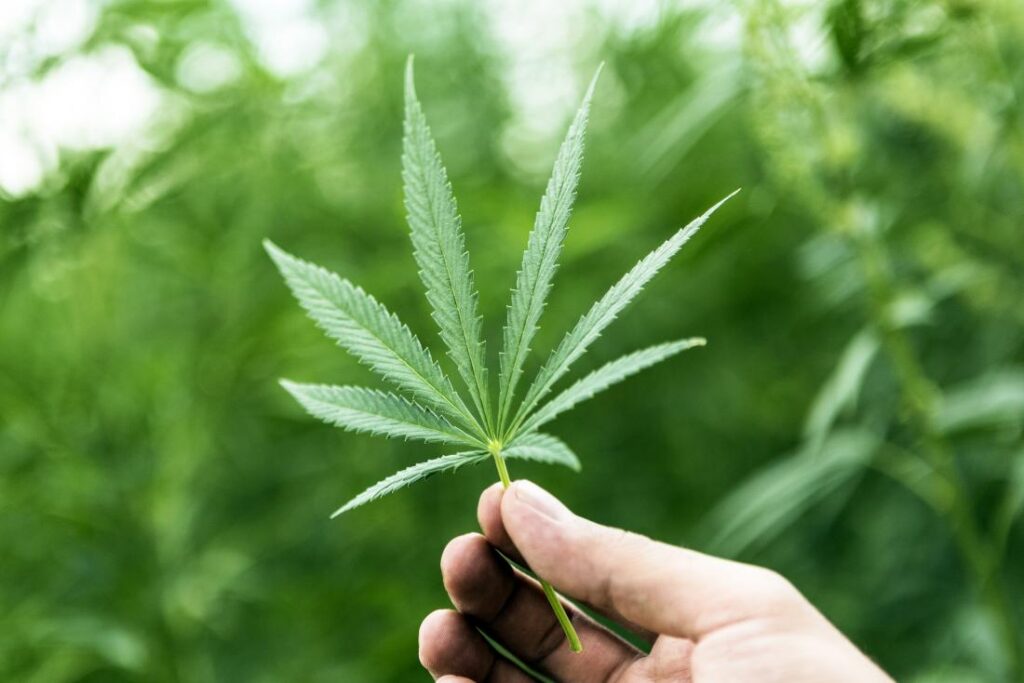 The Cannabis law that we passed in 2021 was more complicated than it needed to be. After agreeing on what changes to make to it to make it more simple, the Council needed to take multiple votes to approve changes before an application could be made available to prospective cannabis operators. That application is now available here . We'll now be looking to move as quickly as possible to consider and approve applications so that operators can be up and running in months. Interest in cannabis licenses in Montclair couldn't be higher and that affords us the opportunity choose carefully when establishing this new market place.
Edgemont Park Bridge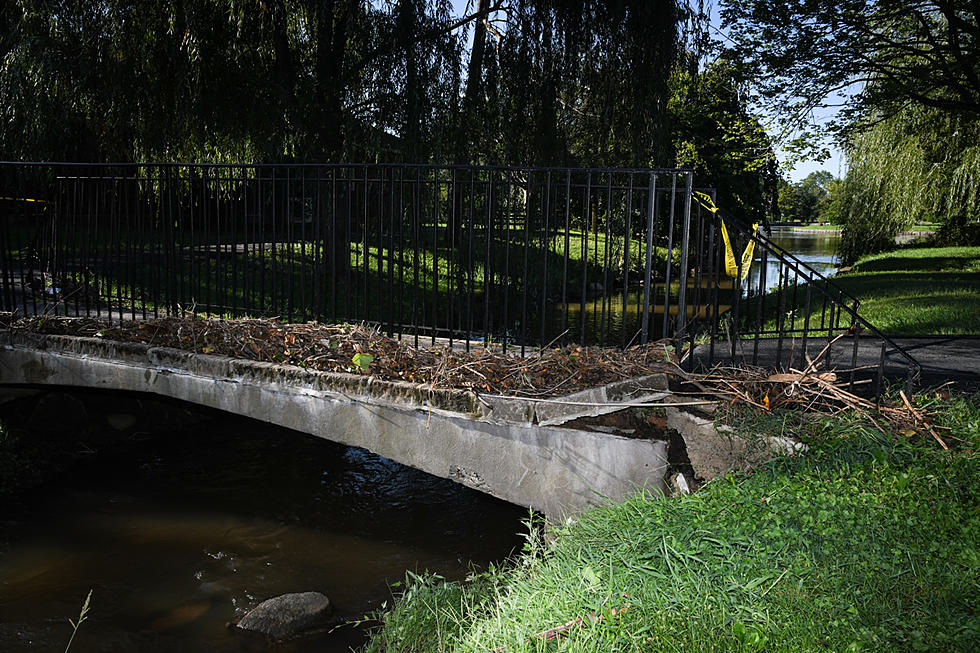 It was great news to see the Edgemont Park playground re-open this week with brand new surfacing. In the past I've written about all of the park improvement projects we're funding with Nishuane, Essex and Edgemont this year (the County is overhauling the community center at Glenfield). One thing that has come up a lot is the Edgemont Park bridge. We've had a lot of trouble finding a contractor to do the replacement work. And making things more complicated — because it requires a full replacement, it has to be approved by the State Department of Environmental Protection, which slows things down even further. A temporary solution is in the works now with full replacement expected later this year.
Rent Control Implementation
Passing rent control was a herculean effort. Implementing it is even more challenging because you're essentially trying to put an entire governance structure around this marketplace and create a new function of local government that hasn't existed here before. We need help. We're looking for people with expertise, or at least interest and passion to serve on our new Rent Control Board. The Board will meet a few times a year and adjudicate matters between landlords and tenants on rent controlled units in addition to doing things like considering increase exceptions for landlords for major capital or services improvements. If you're interested in serving, please complete this form here.
Coming Up This Summer
In addition to the above and lots of other things not mentioned, there are a few other things I'll be focused on this summer:
Animal Welfare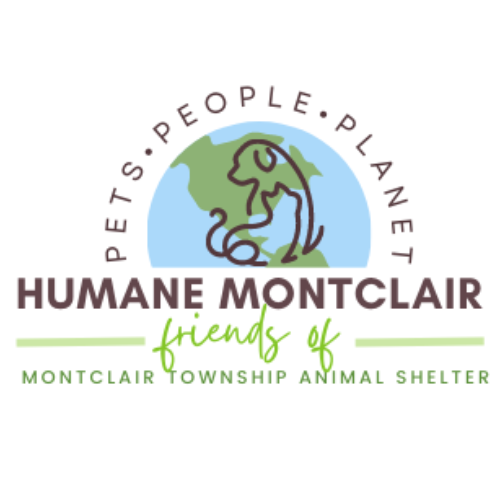 I measure success on how well we take care of the least fortunate — the poor, people with disabilities and yes, our creatures. I have a bleeding heart when it comes to animals. By hobby I'm a wildlife photographer. I'm also a policy nerd and am looking forward to introducing the following legislation this summer with my colleague Councilor Robin Schlager:
New Ordinance to prohibit any future retail sale of dogs and cats in pet stores
Updated Ordinance to specify minimum care and welfare standards for backyard chickens
Resolution opposing fur sales and trade in Montclair
Resolution supporting a ban on cruel confinement of mother pigs and baby calves in NJ
Resolution opposing the indiscriminate killing of wildlife in the form of wildlife killing contests in NJ
I'm working with the Humane Society of NJ, former Senator Lesniak and the newly established Humane Montclair, which I'm a founding member of.
Short Term Rentals Ban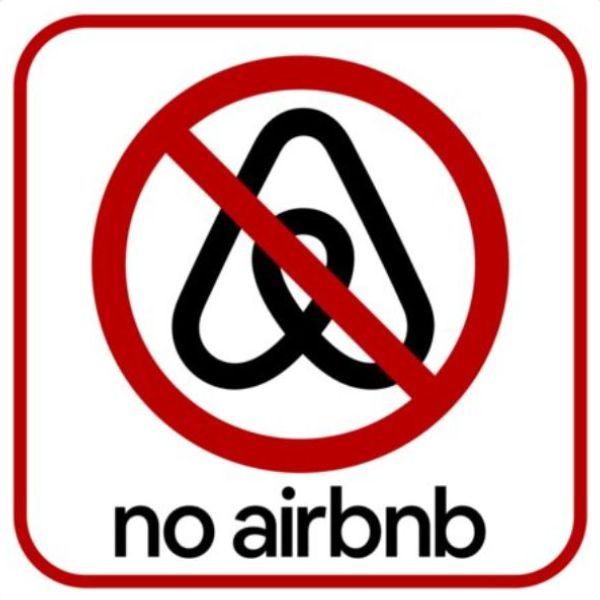 The Economic Development Committee is looking at proposing an Ordinance to ban short term rentals (sub 28 days) in Montclair more clearly. I'm interested in this because of the shortage we have in long term rental housing and the challenges that I think come with short term rentals in a community like ours. We'll be working on a new law this summer and possibly proposing it for consideration in late July. Feedback welcomed.
Accessory Dwelling Units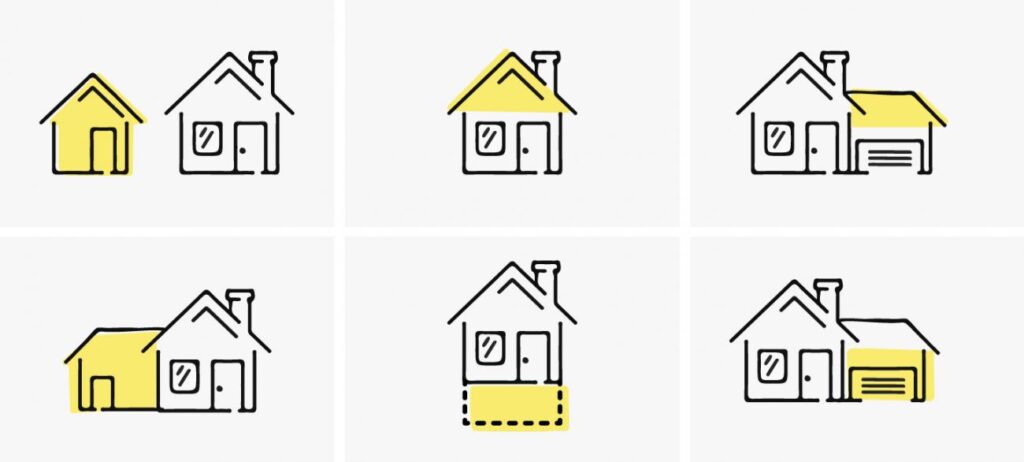 A couple of my colleagues and I are sitting on a draft of what I think is a very good and modest Accessory Dwelling Unit law for Montclair that better legalizes, governs and slightly incentivizes use of these dwelling units (converted garages, carriage houses, basement apartments etc…) to help families house aging parents or kids coming back from college, on property during these important years. I see this as a terrific way to help keep families together in Montclair with an affordable option for people in these phases of their lives where Montclair might otherwise not be affordable. I spent a year writing this with a talented group of individuals from different disciplines and subject matter experts from around the country weighing in. I hope we can get some momentum on this this summer.
Stay in Touch
Thanks for reading these updates. Please forward this email to anyone in town who you think might like updates like this. They can click this button to subscribe:
Council Members get paid a measly $10,000 a year stipends (before tax) and have no support staff. I do the best I can to stay in touch with 41,000 constituents and appreciate any support you might consider giving me through my political committee, Peter for Montclair to keep up with emails like this, mailings and other means of reaching folks.
Help Peter Maintain Robust Communication and Engagement
I hope your summer is off to a great start. Thank you to everyone who participated in our first-ever and amazing Montclair Pride. I had an incredible all-volunteer supporting me and we delivered something that I think this town has deserved for a long time and created a model for what's possible.
Stay safe, continue to be vigilant with COVID and be well.
Happy Summer,
-Peter