Let's focus on 'what went right with vote-by-mail and how we prevent it from being undermined by those who would benefit from its failure'
---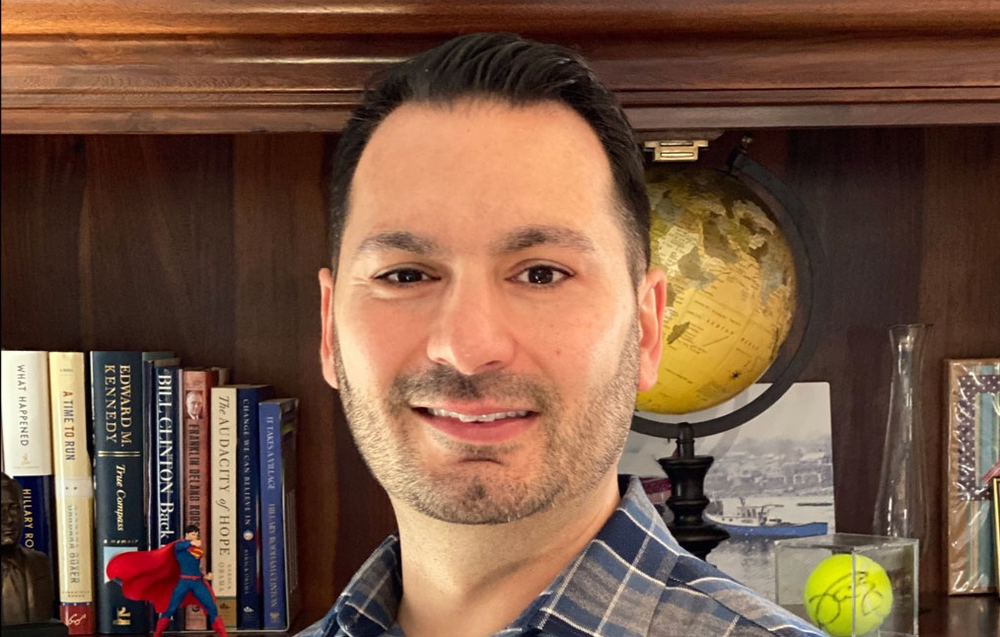 When I decided to run for local office a few months ago, I could not have anticipated that I'd be campaigning during a government-mandated quarantine, without the opportunity to have in-person contact with voters. I had been looking forward to campaigning, but due to the coronavirus outbreak, there would be no knocking on doors and speaking with voters on their front porches; no meeting with neighbors in their living rooms; no community events; no handing out flyers or shaking hands at train stations. Also due to the COVID-19 crisis, New Jersey's May 12 nonpartisan local government elections were the first in state history to be conducted entirely by mail. Those of us who were on the ballot became the freshman class of candidates to attempt a political campaign during a global pandemic — inadvertent pioneers exploring the new frontiers of campaigning while quarantining and with vote-by-mail elections.
New Jersey's May 12 elections took place as other states were conducting their own vote-by-mail experiments, and the problems that arose in New Jersey are well documented. Some were caused by bad actors whose attempts to undermine our democracy should be held accountable to the fullest extent of the law; others were caused by the specific realities of COVID-19: For Montclair, where I was running for a seat on the township council, more than 1,000 ballots were rejected at the county clerk's office because they were received after the deadline to be counted, were filled out or signed incorrectly, or because they were postmarked after May 12. These problems were at least partly the result of unexpected early closures and reduced hours at the local post office due to COVID-19 staffing shortages, and because the quarantine prevented the voter outreach necessary to assist voters, notably seniors, with vote-by-mail.
Most of these issues should have been anticipated and could have been prevented — one of the many consequences of not having a cohesive federal pandemic response strategy. While New Jersey learned from the May 12 election to make improvements for our July 7 primary, the test run should not have been necessary in 2020 America and several vulnerabilities remain.
'Antiquated systems, calcified bureaucracies'
The truth is that just as the COVID-19 crisis has revealed the inefficiencies, incompetencies and failures of the federal government on the public health front, the issues we encountered with vote-by-mail exposed the urgent need to modernize and upgrade antiquated systems and calcified bureaucracies everywhere. It should not have taken a global pandemic to drag our election system out of the colonial era, but this is the extent of protectionism in American politics.
The outcomes of elections are determined by voter turnout, and vote-by-mail is an expansion of voting rights because it encourages and enables more people to vote. Some candidates are helped by voter mobilization while others are not, and those who would be threatened by the influence of more people voting, or by any change to business as usual, will resist an expansion of the franchise. We must understand that efforts to discourage and weaken confidence in vote-by-mail is a voter suppression tactic designed to impede turnout. Ensuring that every American can and does exercise their right to vote, and protecting our democracy from falling victim to COVID-19, starts with ensuring voter confidence in voting by mail.
Our tradition of voting in person on a Tuesday in November dates to 19th century agrarian society. The white men who had the right to vote were farmers who needed one day to travel to their polling places. Sunday was reserved for religious worship, Wednesdays were market days and farmers couldn't travel during the winter or be away from their farms in the spring, summer and early fall. This essentially left Tuesdays in November. It is significant that the COVID-19 crisis that is forcing us to modernize our election procedures is happening at the same time that our country is engaged in an uncomfortable reexamination of and reckoning with our history, our national identity and our traditions. America holds deep attachments to these traditions — as it does to a romanticized and mythologized national history — but voting is too important to get lost in this scuffle.
Deciding factor
I have heard many stories from first-time voters in the July 7 primary who said the ability to vote by mail was the deciding factor in convincing them to exercise their right to vote, and similar stories from parents who said their young adults voted only because they could do so by mail. In many families, the ballot prompted conversations about voting and impromptu civics lessons among parents and children who were being educated at home. As we rocket toward November's election with the coronavirus still surging, we must be focused on how we prevent voting by mail from being undermined by those who would benefit from its failure.
Voting by mail transforms Election Day from the main event into a somewhat anticlimactic deadline for mailing in your ballot. When voters are returning their ballots over a two-week period, every day of those two weeks is Election Day and the full-court press of voter engagement known as Get Out the Vote — traditionally, the final days of the campaign — now kicks off when the first ballots arrive in mailboxes. Candidates must make sure we've reached every voter and said everything we want to say to them by the time they get their ballots, and sustain that communication until the final ballots are cast. I believe my campaign succeeded because of our ability to prepare for and adapt to this extended GOTV, and the effort we put into educating voters about vote-by-mail and tracking ballot returns.
When it comes to the ideals we cherish as Americans clashing with the reality of our history, perhaps there is no starker example than the issue of voting rights. The freedoms and liberties enshrined in the right to vote, the principle of a government of the people, by the people, for the people, defines us as Americans, yet our country has a long, troubled and violent history of trying to prevent and block the right to vote from including all Americans. We have an opportunity and a responsibility now to live up to our ideals and be who we think we are and aspire to be, and it has never been more important we do so.