Montclair,
I wanted to take a few moments to update you on some of what we've been up to recently. While in my personal capacity I do often weigh in on critical national issues, at the end of the day this job is about what is happening in our town. So here's some updates on that front:
Ascend Dispensary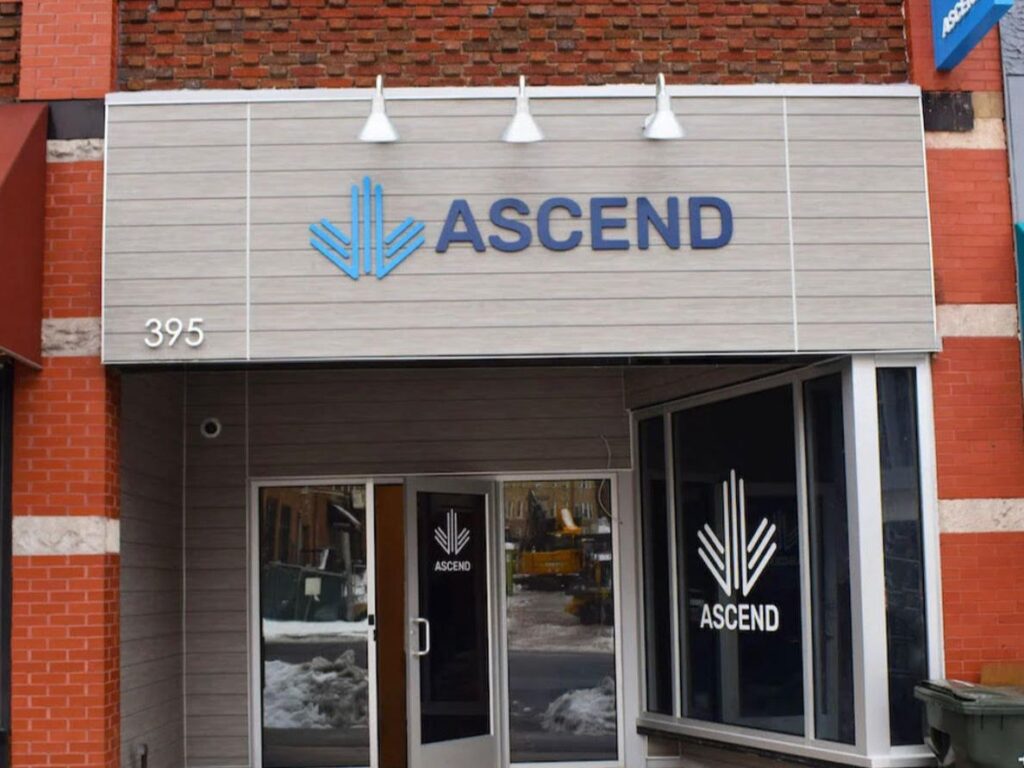 On Tuesday night the Council gave the final approval for the Manager to issue a Class V retail license to Ascend. As part of the agreement, Ascend was to make voluntary contributions to community organizations in Montclair. I want to laud Ascend for their incredible generosity in donating $75,000 to the Montclair Neighborhood Development Corporation and $75,000 to Montclair Community Pre-K. In speaking with both Executive Directors, its clear to me that these organizations and the children they serve will benefit greatly.
When I think about the harm that legacy marijuana laws have caused to low income communities and in particular communities of color, I want to make sure that we do everything we can to ensure those communities are the ones benefiting from revenues generated by this new marketplace. To me, there is no greater investment that government can make than in our children and especially in early childhood education, after school programs and mentorship. As a Township, with support from the State and revenue from Cannabis sales, we should make it a goal to have universal pre-K for all three and four year olds in Montclair, regardless of socioeconomic status.
Five Corners & Bloomfield Avenue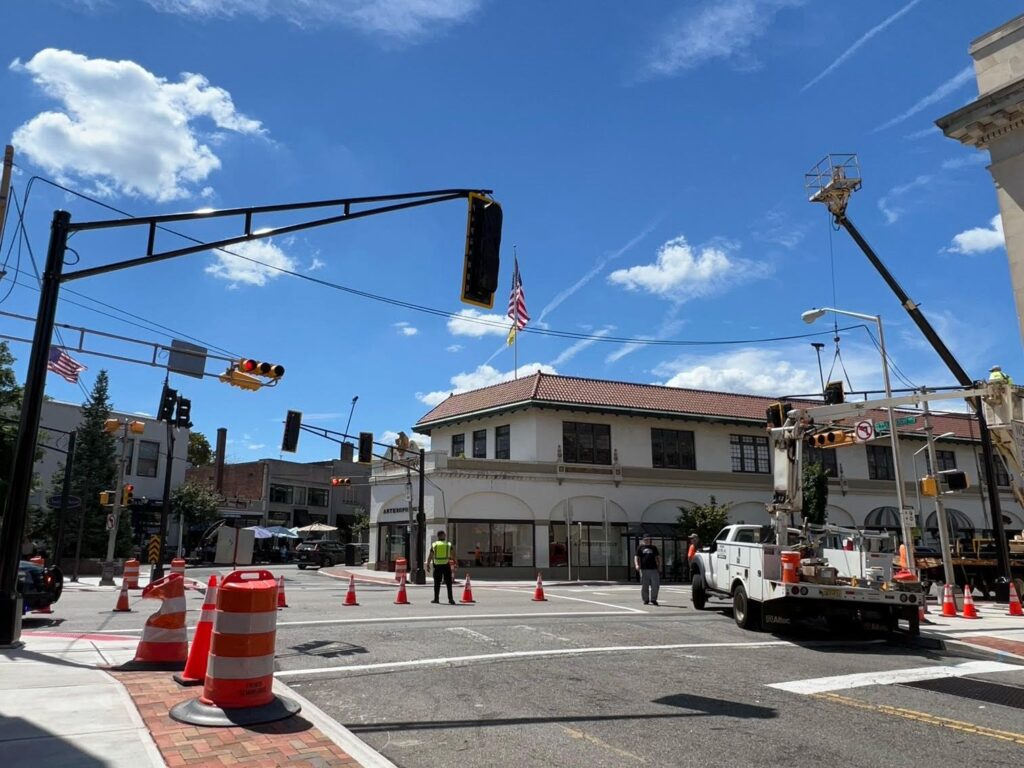 Milling, re-paving and striping of the Bloomfield Avenue is underway. Much of the work is being done at night to allow for the major thoroughfare to stay open during the day. Excitingly, the dangerous "five corners" intersection is being re-worked with all of the above, plus new signals. Additionally, the traffic pattern for Glenridge Avenue is going to be reversed to be right-turn only off of Bloomfield Avenue, most likely on Tuesday of next week. As a result, Glenridge Avenue from Forest to Bloomfield will be one-way only, going down hill (east). I can't thank the County enough for making this investment in our town — particularly County Executive Joe DiVincenzo and Commissioner Brendan Gill. I'm sure our former Mayor and current County Official Robert Jackson has also had his hand in this and my thanks to him too.
Hawthorne Towers
You may have recently read about some issues at Hawthorne Towers. For the last several weeks, after meeting with tenants and having extensive conversations with the owner; we've been able to resolve many of the issues that tenants raised including getting air conditioning fixed, new parking lot lighting, sorting out the package delivery issues and more. We've also been able to get new outdoor furniture and grills to improve residents quality of life. The owner continues to work through a punch list. While of course not everyone is completely satisfied, I believe terrific progress has been made — not least that feuding sides have come together and perhaps even established an important working relationship. There's a touching story about a community garden that I hope gets told one day. My thanks to folks for reaching out to me. I'm so glad I could help
here.
Sewer Lining & Manholes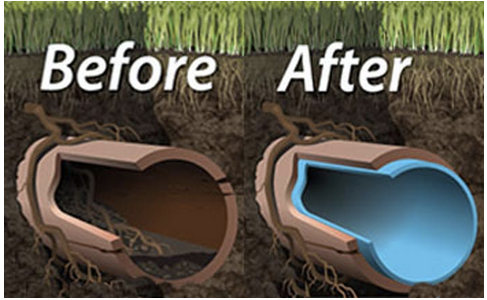 Try not to fall asleep for this part. On Tuesday night we also appropriated over $2,000,000 to refurbishing sewer lining throughout our sanitary sewer system and rehabilitate "manhole" covers throughout town as well. These projects are fully-funded by the fees you pay on your sewer bill. This is important stuff that we don't often think about but that takes a lot of time and money.
On another but related note, so long as the U.S. Senate follows through on House action, Montclair will get $2,000,000 towards our clean water infrastructure thanks to Congresswoman Mikie Sherrill's incredible ability to deliver for her district.
Edgemont Park Bridge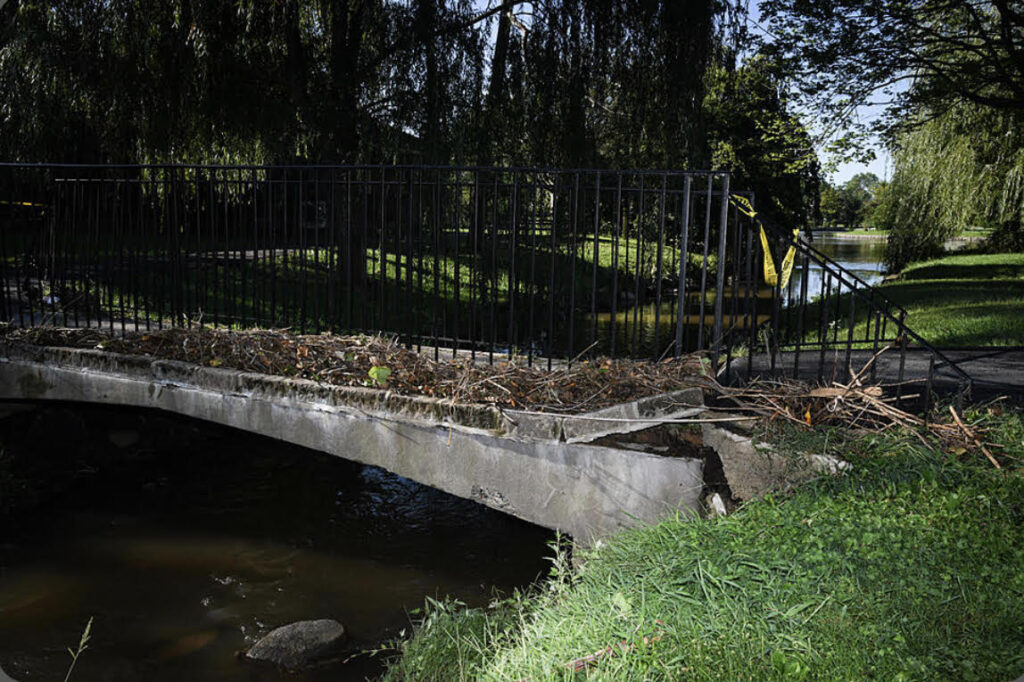 Last summer, the force of water from Hurricane Ida destroyed this bridge. While we had consulted with the Department of Environmental Protection on approvals, we had also been attempting a temporary fix on the bridge. Unfortunately the temporary fixes became unreasonable and not worth the time and investment. But the good news is that on Tuesday night we awarded a bid to CMS Construction for $187,750 to fully replace the bridge, hopefully shortly.
Parks Parks Parks – Especially Fourth Ward Parks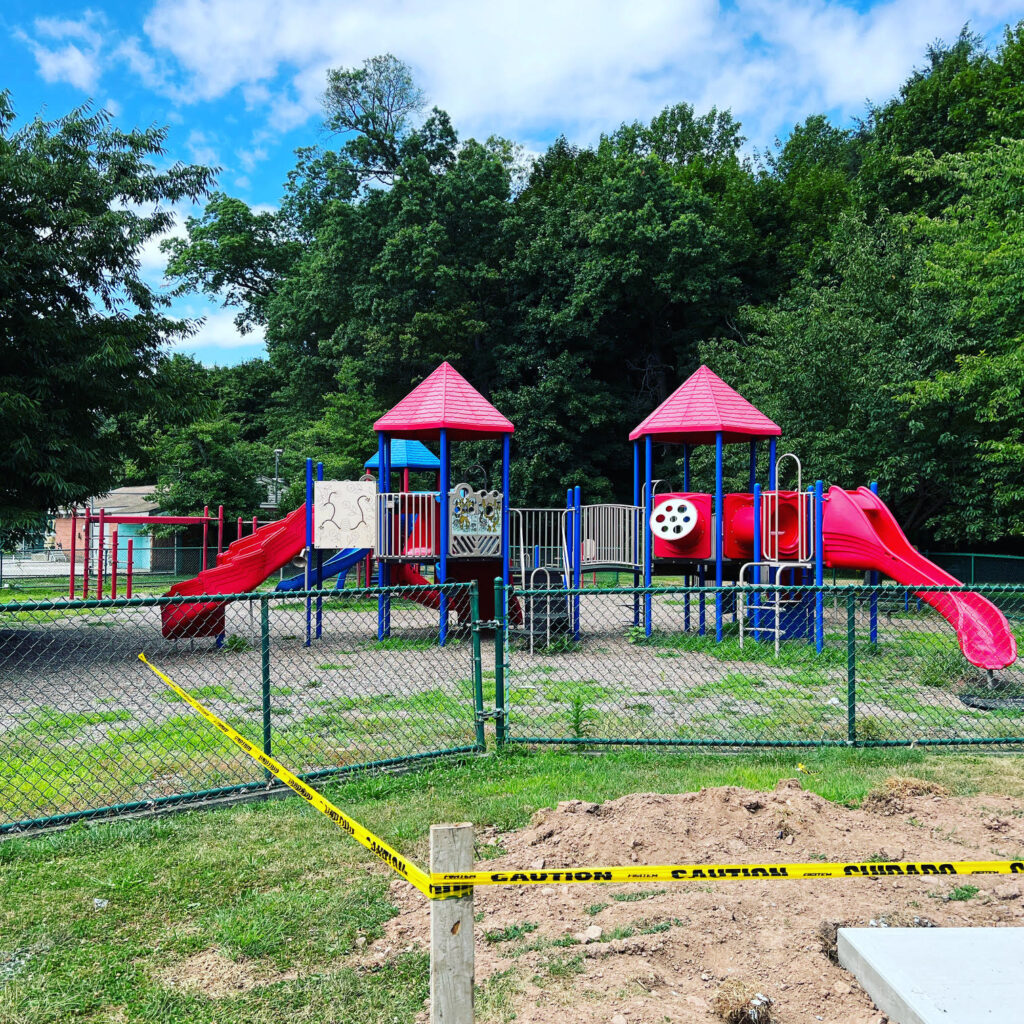 Many of you are furious about the pools. And you should be. From a communications perspective, it was completely bungled. Leaders have gotten that feedback. And I think equally as frustrating is that pools are closed when work isn't even being done on pools. It's clear to me why this is the case at Nishuane but mystifies me in terms of Essex Park/Pool. Moving on. Here are some updates on construction status:
Essex Park – The playground, pictured bottom left above, is just about complete. New benches and receptacles are going in soon. The contractor is working on important drainage improvements and will soon focus on installing new lighting and repaving the main pathway. As promised, we kept all of the mature trees to preserve the beautiful canopy. Next up is the bathrooms.
Nishuane Park – After construction of the new playground, pictured top left, the focus has been on refurbishing the tennis and basketball courts. Next is new lighting, pathways, receptacles and a water refill station.
Glenfield Park – Read about all of the updates coming to this County Park here.
325 New Trees Coming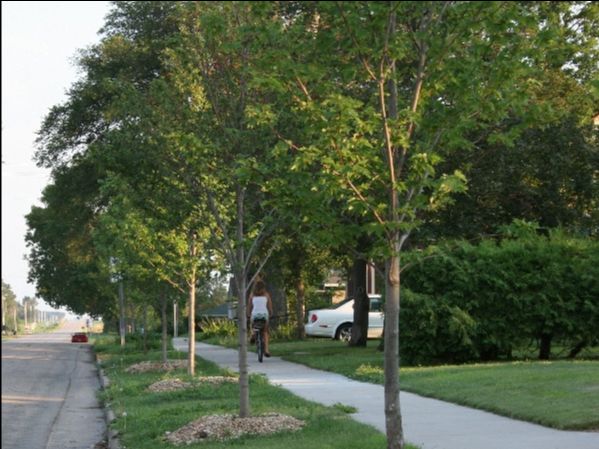 We authorized spending on an additional 75 trees in addition to the 250 we allocated money for earlier. Excitingly, this means that we'll be planting 325 new trees on curbs, in parks and on other township property this autumn. And, because this work is happening after we passed the new native plant ordinance I introduced earlier this year, at least 70% of these trees will be native trees, ensuring healthy biodiversity.
Look for a note from me soon announcing a date and time for my annual Town Hall. This time I'll be doing it in person with a virtual viewing option. It's my hope to get to see as many of you as possible and bring a lot of civic-minded residents together. I'll plan to answer any and every any of you might have. I'm looking forward to this.
Please consider forwarding this email to fellow Montclair residents who may be new and/or interested in receiving these updates. Anyone can subscribe by clicking the button below. I am also raising money for my election fund, Peter for Montclair, which I'm able to use to help me stay connected and engaged with my almost 42,000 constituents and ultimately for future elections. There's a button for that too.
Thank you, everyone. Have a terrific remainder of the summer. I'll be back with these updates in the fall.
-Peter