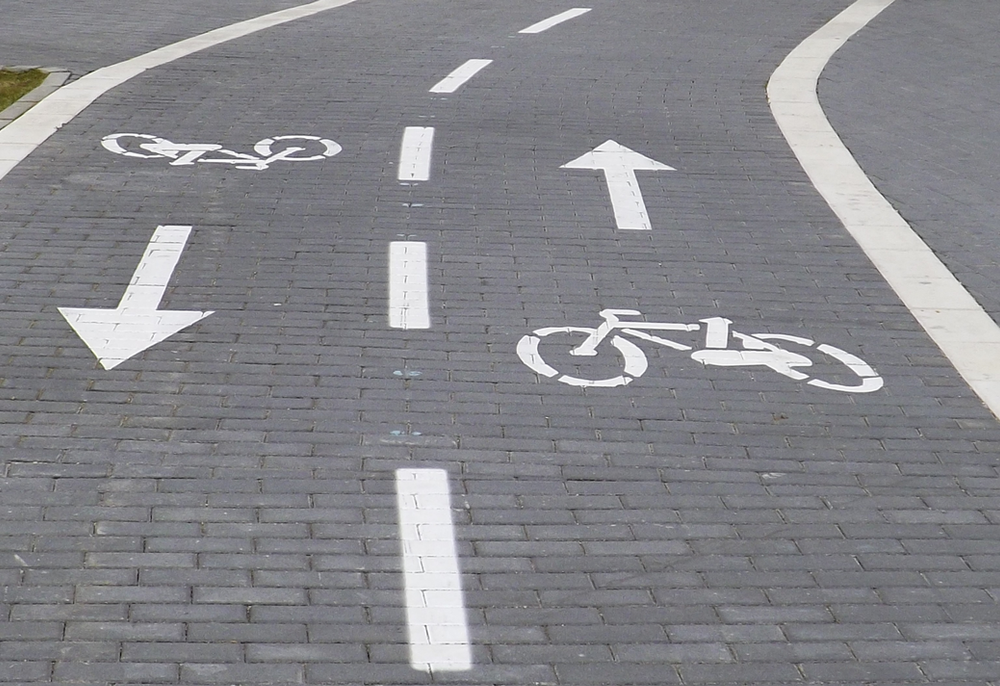 Recently, I did a Q&A with Bike & Walk Montclair and I'm excited to share my responses to their questions. This issue is personal for me and my fiance, Benjamin.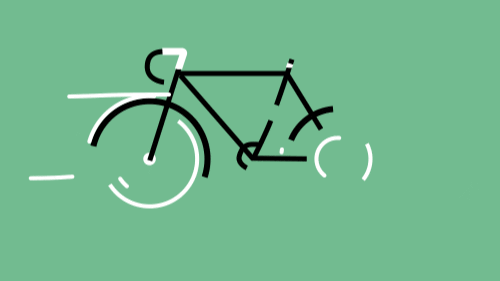 Describe your vision of what a walkable, bikeable and livable Montclair looks like for residents of all ages, from kids to seniors. How much of a priority should they be in township transportation and public space planning?
One of the main reasons my fiancé, Ben, and I chose Montclair as our home was because it offered us the opportunity to live our commitment to a sustainable lifestyle. We are a two bicycle, one vehicle household and we picked our home near the intersection of Grove and Claremont so that we could walk or bike everywhere we wanted to go in town—whether it's to the train station for Ben to commute to the city, or for me to ride my bike, with a cooler attachment, to the grocery store, or to a coffee shop to read a magazine. However, what we've observed and experienced is that Montclair is not a very safe place for bicycle and pedestrian traffic. Where I live on Grove Street, the new speed limit appears to be, at best, a suggestion, and I feel completely unsafe riding my bicycle. When I try to cross Claremont near Willow or Forest to go downtown, I'm usually negotiating with cars flying down the hill from North Fullerton. We can and need to do much better to improve walking and biking safety and for me, this is a quality of life priority.
We would address the safety concerns by implementing the SAFE complete streets plan, which I fully support and is addressed in the next question. However, safety and dedicated spaces for cyclists and pedestrians is just one piece of this equation.
For many residents, walking and biking around town is not always a practical option or reasonable expectation. Seniors and people with physical limitations; families transporting young children or doing large grocery orders; renters who need to transport laundry to a laundromat; all of us during inclement weather or when we don't have the time to factor in traveling by foot or bike. We need to expand shuttle services, such as a hop on/hop off shuttle that would make a loop through town, with pick up and drop off spots at key and convenient locations. Encouraging biking and walking and providing alternate, local public transportation reduces traffic and congestion and the need for parking, which improves the quality of life for all of us, including those residents who do need to drive around and find parking in Montclair.
The Montclair SAFE Complete Streets Implementation Plan has been stalled between the Planning Board and Town Council since 2018, and is still waiting to be adopted into the Master Plan. While this plan and its recommendations for safer streets remain stalled, pedestrian and bike crashes continue to increase in our town. If you are elected, what role will the Montclair SAFE Complete Street Plan play in how you address mobility and transportation issues? What do you see as the role of the Town Council in this process? Specifically what actions would you propose to implement the recommendations from the SAFE plan that would make our streets safer for biking and walking.
I have studied the SAFE Complete Streets Implementation Plan and support including it in the master plan immediately. I specifically support such measures as a closed-loop bike lane system on our roadways, including bump-outs and barriers on certain streets, traffic calming measures and the installation of additional traffic lights. I believe we can build the bicycling and pedestrian infrastructure we need without disrupting traffic flow or sacrificing necessary parking space. If elected, the SAFE Complete Streets plan would be my guidebook, and those goals foundational, for how I addressed mobility and transportation issues. First, I would work to build a coalition on township council to move forward with implementing the plan. Specifically, we could leverage prospective and actual grant money, supplemented by our own investment, to build protected, dedicated bike lanes on one major north-south thoroughfare and two key east-west thoroughfares within the next year.
I also believe citizen engagement is crucial to this process and would seek the input of the community in this effort.
The SAFE plan has been collecting dust for nearly three years, and the desire for safer streets and a bikeable and walkable community has been dismissed, by our town planner and some members of our current leadership, as the special interest of a small contingency of cyclists, and not suitable for Montclair. These claims are untrue and disheartening. All you have to do is step outside your front door and see all of the families outside bicycling to know this is not a special interest, it is a common interest.
We've been told the community does not support a closed-loop bike lane, yet it's one of the top issues I hear from voters. We know that safe streets boost home values and that home buyers, especially those with young families, seek out dead ends and cul-de-sacs, yet we tie the installation of bike lanes to road repaving. Our government's stalling and non-responsiveness on this issue makes no sense and points directly to the need for new leadership and a fresh perspective on the township council.
The role of council is to both deal with the day-to-day matters of the town and have a clear vision for the future. The safety of our streets for cyclists and pedestrians is both an urgent current matter and a goal we should be working toward to be a community of the future.
What role do you believe bikes, pedestrians and public space should play in the ongoing development/redevelopment process and land use in general in Montclair? What policies and processes would you recommend to achieve that goal?
I am fortunate to have traveled to 40 countries and hundreds of cities, many of them the top biking cities in the world. Within the past three years, I've toured by bicycle Antwerp, Belgium; Bergen, Norway; Salzburg, Austria; Vancouver, Canada and Copenhagen, Denmark. All of these places share a robust biking infrastructure and a community rallied behind the benefits they reap from it. There is no reason why Montclair cannot be a model example of a bike-friendly city/suburb. We are an eco-conscious, progressive, forward-thinking community. It is time our community broke free from the oppressive thinking of the past and reflected the values of the people who live here.
The facts are that due to development, Montclair's population is increasing, and if we do not create mixed-use roadways and pathways to encourage walking and cycling, the traffic, congestion and demand for parking will create serious safety threats and become unsustainable. When we are considering the impact that development and population increases will have on other services in town, such as our school district or water and sewer, we also need to think about the impact of all those people moving about town and how we alleviate increased traffic and congestion. Trends all across Europe and Asia suggest that when you provide adequate biking and walking infrastructure, people will bike and walk more. Increasing biking and walking also increases foot traffic for small businesses—something our business districts are always in need of but will be a particularly urgent need as they try to recover from the COVID-19 shutdown. The bottom line is that improving our biking and pedestrian infrastructure has positive impacts on our public safety, small businesses, health and fitness, environment and quality of life, and is a crucial factor in addressing and alleviating the pressures of development and population increases.
My goals here are simple. I want Montclair to have a closed loop, protected bike lane system; pedestrian plazas closed to vehicular traffic in congested areas; lower speed limits on major roads; some additional traffic lights and wider sidewalks. I want for our community all of the health, economic and environmental benefits that would be the by-products of implementing the SAFE plan. I would work to engage the community in this process and form a citizen coalition to work with the local government on implementation.
Recently, Mayor Jackson referred to me as a leader of the future. I wear that as a badge of honor because I think the future is here. Car ownership is falling as ride-sharing is increasing. Electric vehicles and the need for the infrastructure to support them increases each year. We are about 5-10 years away from the onset of self-driving vehicles. It is time for Montclair to prepare for and embrace the future.
Finally, I want to recognize all of the team at Bike Walk Montclair for the work you've done over the years. It's the first organization I joined when I moved to town several years ago.