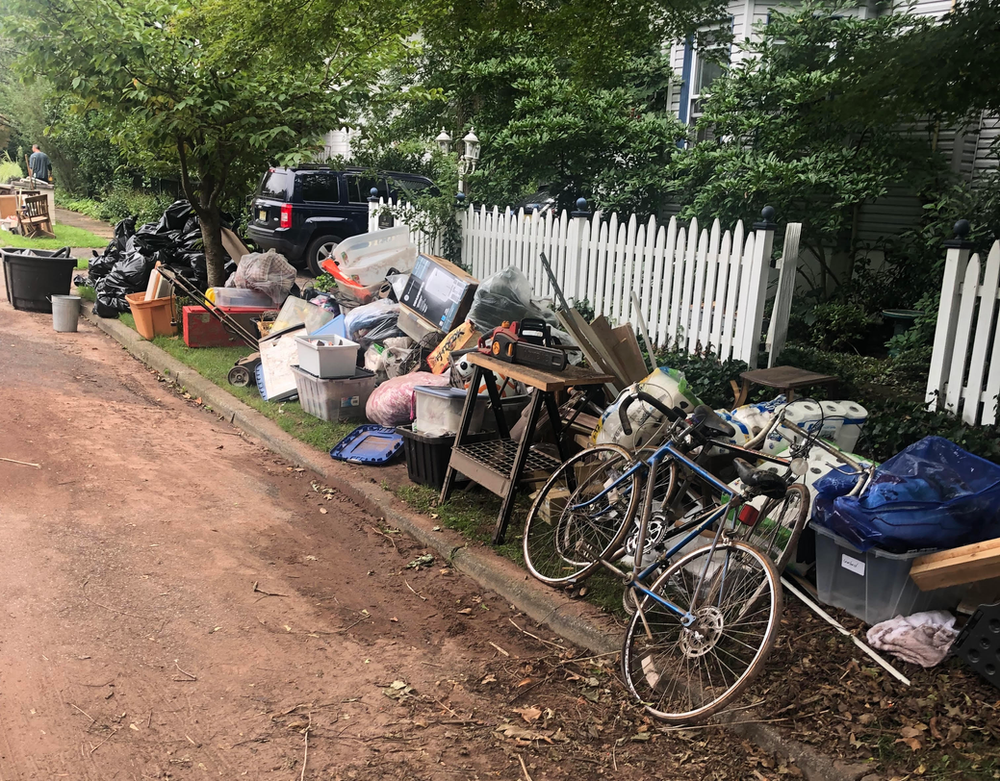 COUNCILMAN YACOBELLIS THANKS THE MONTCLAIR FOUNDATION AND MONTCLAIR MUTUAL AID MEMBERS FOR THEIR PARTNERSHIP
PROGRAM UPDATED TO INCLUDE HOUSEHOLDS WITH INCOMES OF LESS THAN $100,000 WHO DO NOT HAVE OR ARE DENIED INSURANCE COVERAGE FOR LOSSES.
Montclair, NJ – Today, Montclair Councilman Peter Yacobellis announced that the Montclair Fund for Ida Relief that he launched the night of the storm, has surpassed $40,000 in funds raised. The link to contribute can be found here: https://www.facebook.com/donate/329189218938400/
"We are living from crisis to crisis, and I'm very concerned about how our people are doing, particularly when you compound all of these things from the pandemic to unemployment to rising costs of living and then throw in a storm that destroys your personal property.", said Councilman Yacobellis. "Over the last several days I've toured homes and businesses throughout our town. It's clear to me from talking to folks that the insurance marketplace has not caught up to climate change and people are discovering the companies won't cover this damage, which is absurd.", he added
He also shared details of the two keys pillar of the program and how they are performing:
$14,000 has been set aside for debris removal and clean-up services for households who make less than $100,000 and do not have or were declined insurance coverage. This is limited to 20 households, with $500 grants going to each. As of Friday, payments have been processed for nine applicants, totaling $4,500. The application can be found here: https://forms.gle/T1GbgHrZgXc1Abwo7
$6,000 has also been earmarked for loss of personal property for low-income tenants who do not have rental insurance or have policies that don't cover these types of loses. Cash grants of $500 are given to cover the cost of replacing necessary personal property, defined by FEMA as items such as furniture, clothing and school supplies, among other things. As of Friday, $5,500 had already been received by eleven qualified tenants. The application for this program can be found here: https://forms.gle/or1iDZmmZHBbSPqc8
He also shared that he's partnering with both members of Montclair Mutual Aid and the Montclair Foundation for advice, support, and oversight.
"I'm thankful to the Montclair Foundation for agreeing to provide oversight. It was important to me to have a credible, independent third party looking at the financials here given that so many people have entrusted me with their money. I'm also thankful to Montclair Mutual Aid members for their help on shaping and executing programs.", said Councilman Yacobellis
"The Montclair Foundation is proud to work with Councilman Yacobellis on his efforts to quickly get relief to people who are suffering as a result of damage from Tropical Storm Ida.", said Mark Packer, Executive Director, Montclair Foundation
"Montclair Mutual Aid exists to bring community members together to meet essential needs. We are pleased to be working with others in Montclair, including Councilman Yacobellis and the civic-minded groups that are channeling resources in response to the storm and flooding.", said Jonathan Marshall, a volunteer with Montclair Mutual Aid
Earlier this summer, Councilman Yacobellis and Montclair Mutual Aid had partnered to distribute air conditioners to residents in need and to provide free pool passes to low-income seniors and families in town.
Other funds from this fundraiser are so far earmarked for four other purposes:
$5,000 for the launch of www.loveourmontclair.com with a dedicated Ida Resources page, call-out for businesses specifically impacted by Ida and marketing funds to advertise the platform widely to consumers in the region
$3,000 for dumpster rental, cart away
$2,250 for ten 1,500 sq. ft. capacity dehumidifiers (as of Friday, 7 of 10 have been distributed)
$1,000 grant to the Free Little Pantry program to stock five Montclair pantries with food and personal hygiene products
Additional monies will be available to non-profit organizations who sustained damage from Ida
"As we continue to raise funds and see response rates to programs, we will shift resources and consider additional support measures. Some of these pieces are still in development. But we're hoping to deploy them soon. But to be clear — none of this would be possible without the nearly 400 people who have donated money. Montclair takes care of its own." added Councilman Yacobellis
###