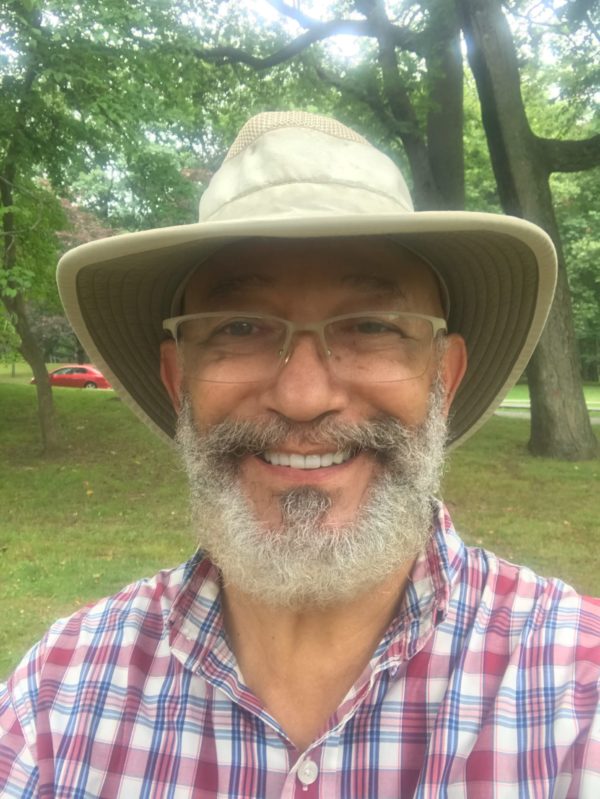 On Monday, in collaboration with Councilor Bob Russo and Councilor Lori Price Abrams, Councilor Peter Yacobellis announced the introduction of the "Jose German-Gomez Native Species Act. Councilor Robin Schlager also signaled strong support.
Jose German-Gomez In addition to requiring that only native plants, defined as a plant occurring the northeast region of the U.S. before Euro-American settlement, be used in public places in Montclair, the Act is intended to protect and promote appropriate native vegetation, protect microhabitats for the conservation of wildlife, encourage new and maintain existing wildlife habitats. Its intent is to also create larger, more connected plant populations, and to help ensure the future of native plant species by increasing their ability to migrate in response to climate change.
"Before I was elected, my fourth ward Grove Street neighbor, Jose German-Gomez, who Renee Baskerville introduced me to, invited me to tour his whimsical backyard, a community garden at Our Lady of Mt. Carmel church and his demonstration gardens at Crane Park. I don't know that I've ever met someone so passionate about plant life and all its benefits to people and our suffering planet. As a fellow environmentalist, I've been so inspired over the years by his relentless work and advocacy, and I consider Jose to be a true Montclair treasure.", said Councilor Yacobellis. "This act will put Montclair at the forefront of communities working hard to re-populate our local environments with native vegetation so that we can support insects, butterflies, birds and other creatures reliant on a healthy, native ecosystem," he added.