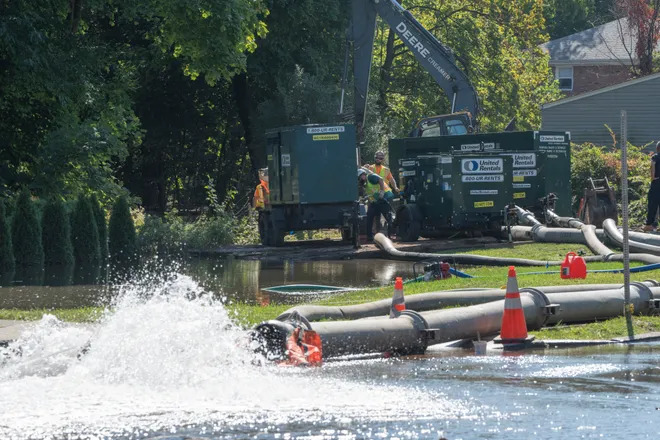 Montclair Mayor Sean Spiller announced on Friday afternoon that broken water main in Nutley has been fully restored and the town is no longer under a state of emergency prohibiting residents from non-essential water use.
The state of emergency was called on Saturday, a few days after the rupture in the 100-year-old, 6-foot diameter pipe managed by North JerseyDistrict Water Supply.
Glen Ridge, where non-essential water usage such as the watering of laws and washing of cars was also prohibited, also announced Friday that the water emergency was lifted.
Bloomfield was also affected, and unlike Montclair and Glen Ridge, which have the infrastructure to pump in water from other towns, was under a "boil water advisory." That advisory was lifted Monday evening.