Boredom is not an option this spring and summer. Check out this list of events, starting this week, that show just how much we have each other's backs and sprinkle in some fun too. Save the dates and be there to support great causes and each other. This town really is the best place to live, work and raise a family. Join us!
Montclair Literary Festival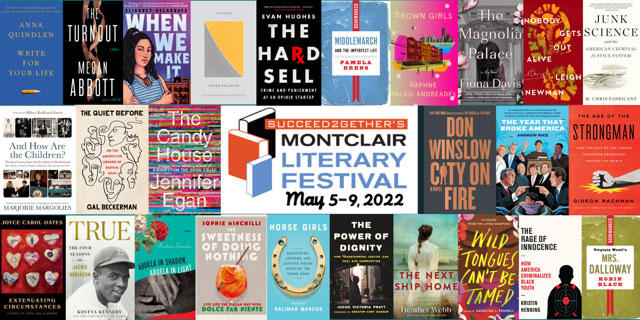 Succeed2Gether's Annual Montclair Literary Festival kicks off this Thursday with several days of events featuring terrific authors! This is an exciting community-wide event that aims to exchange ideas, inspire future literary works and engage with different points of view. Working closely with the Montclair Public Library, Watchung Booksellers and a team of local volunteers, the festival will also generate lasting connections between arts institutions, the schools and the community, benefiting a broad cross-section of participants and attendees. Learn more here.
Calling 10th Congressional District Residents!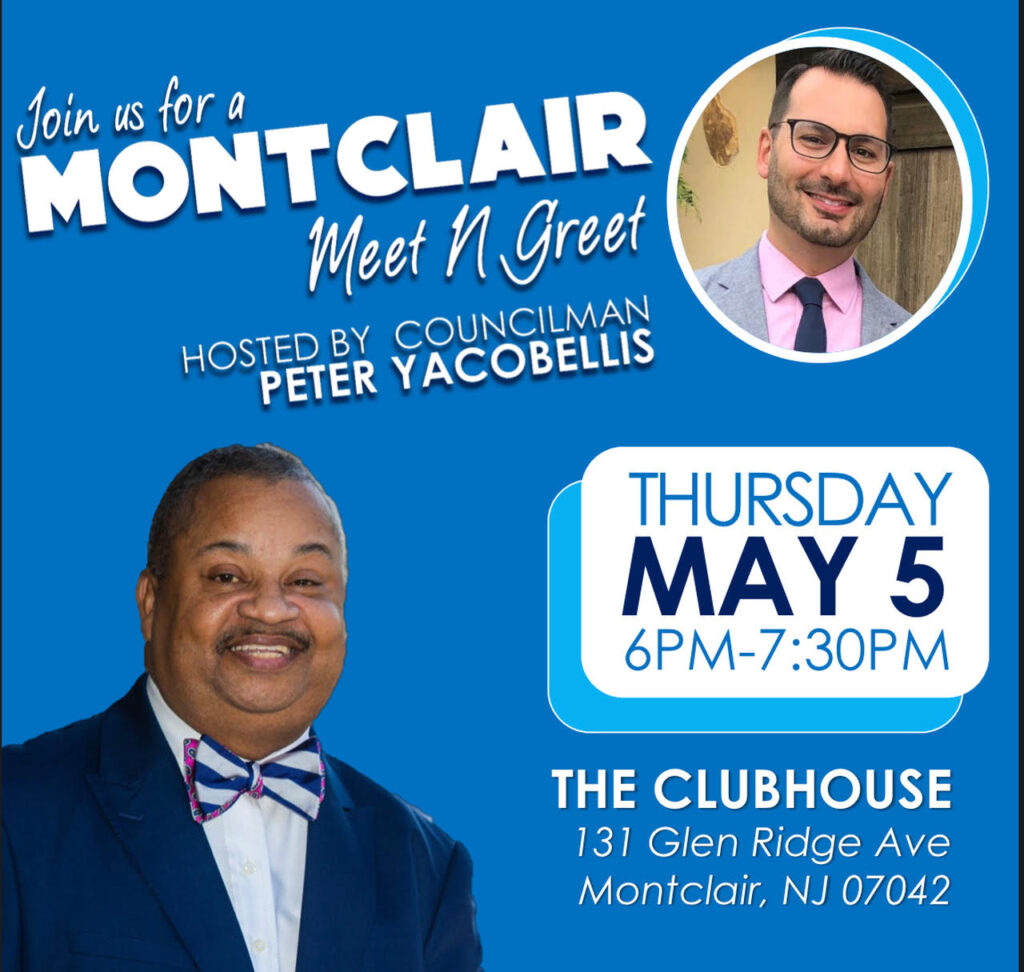 Tomorrow night, Thursday, May 5th, I'm hosting a meet and greet with U.S. Congressman Donald Payne, Jr. who is up for re-election this year. It's a free event with bites and drinks provided by Cafe Moso. Not sure if you live in the 10th Congressional district or not? Visit this site to find out. And don't sweat it — the boundaries just changed.
Happy AAPI Heritage Month!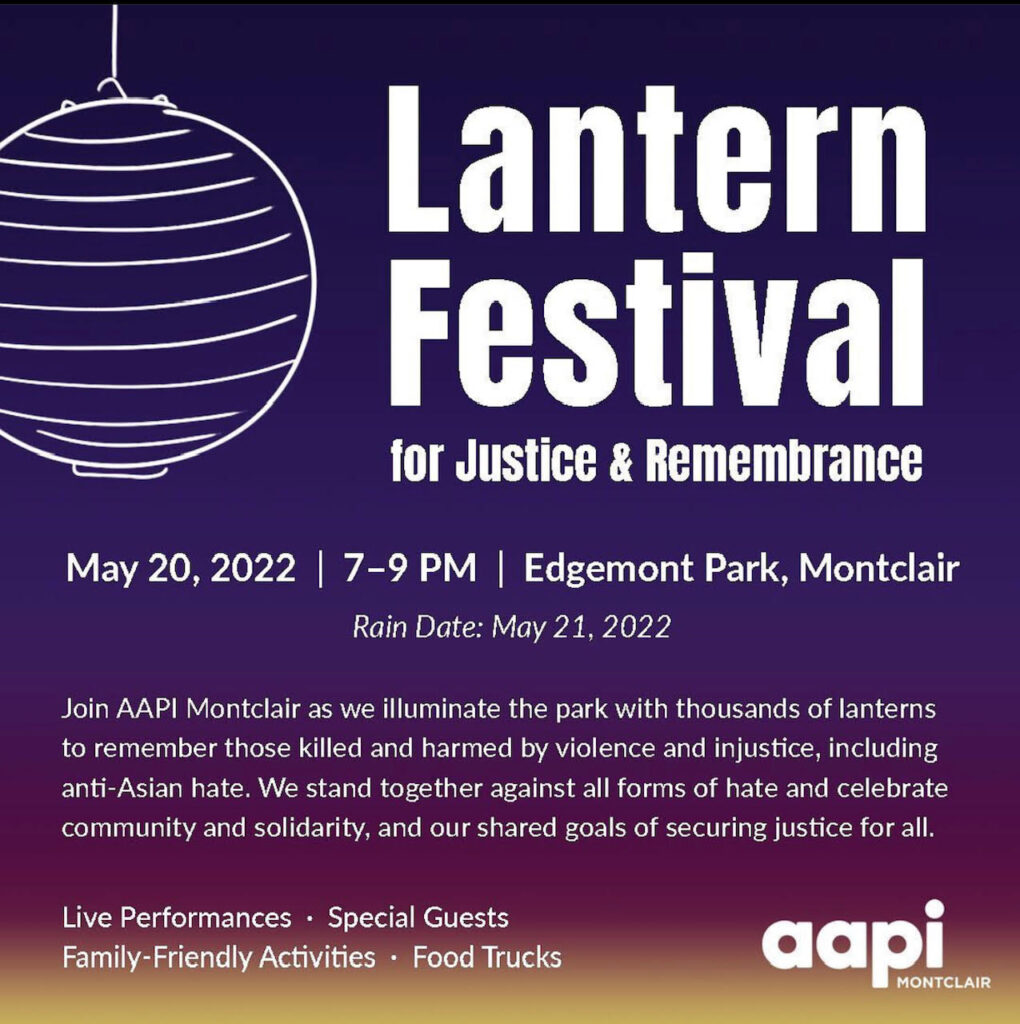 In the wake of a disturbing uptick in violence against AAPI Americans, an amazing group of local residents launched AAPI Montclair with a stunning latern festival event at Edgemont Park last year. The event is back again this year and I hope you'll consider joining me to stand in solidarity with the community and against anti-Asian hate. Learn more here.
Montclair African-American Heritage Foundation Parade & Festival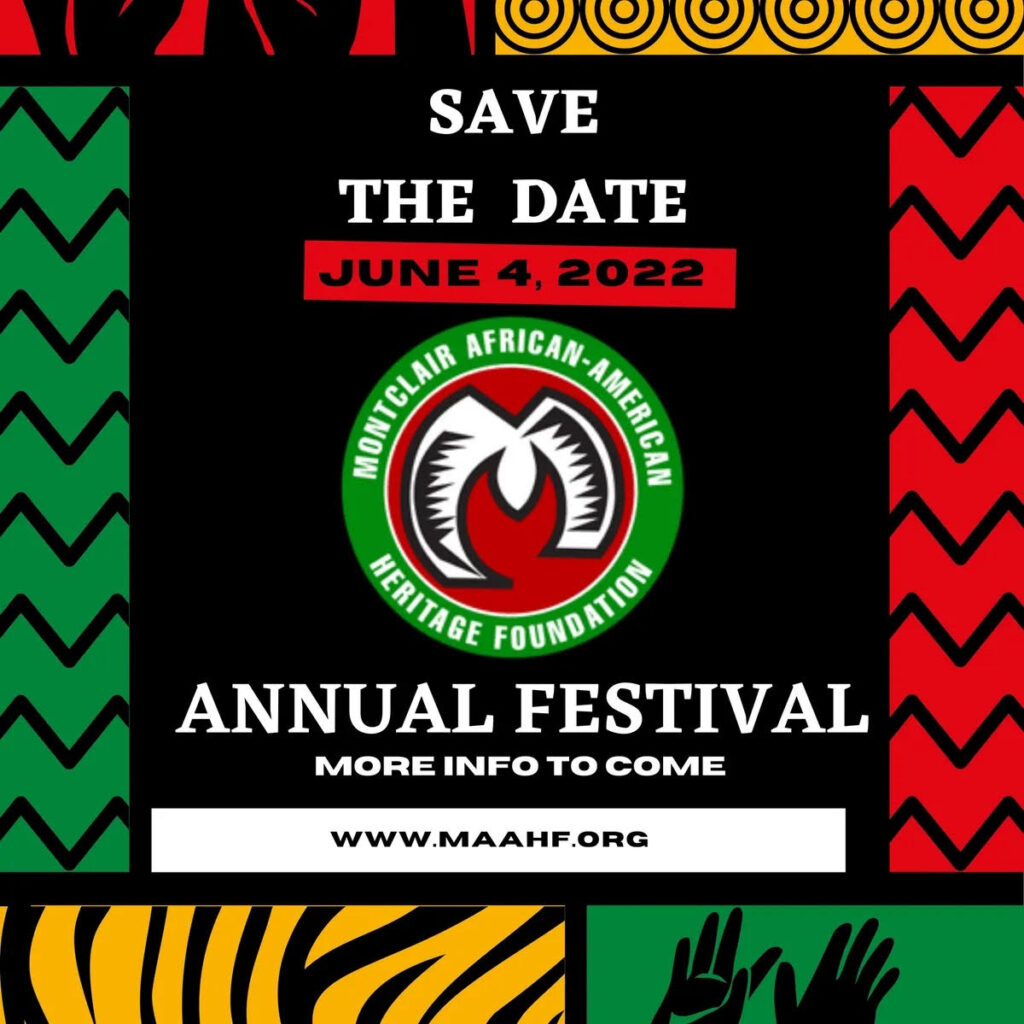 On June 4th, the Montclair African American Heritage Foundation (MAAHF) Parade and Festival return! Check back with the event website for more details in the coming weeks but know that the festival will take place in the TD Bank parking lot at Lackawanna Plaza. The goal of MAAHF is to sponsor educational events and activities to promote community building, fostering of good neighbors and address issues affecting the ​African-American community in Montclair. Be there!
The First Pride – EVER
Out Montclair, an organization I lead as a volunteer, has just announced a 9 day series of events and an amazing roster of talent for the first-ever Montclair Pride Festival. Thousands are expected at this inaugural two-stage festival takeover of downtown Montclair on June 11th and I hope you'll be among them. Join me, other elected officials and these stars as we celebrate and stand with the LGBTQ+ community at a time when we're being relentlessly targeted for exclusion, violence and discrimination across America. Come "Be You. Be Heard." Let us know if you'll be there, here.
Juneteenth at Rand Park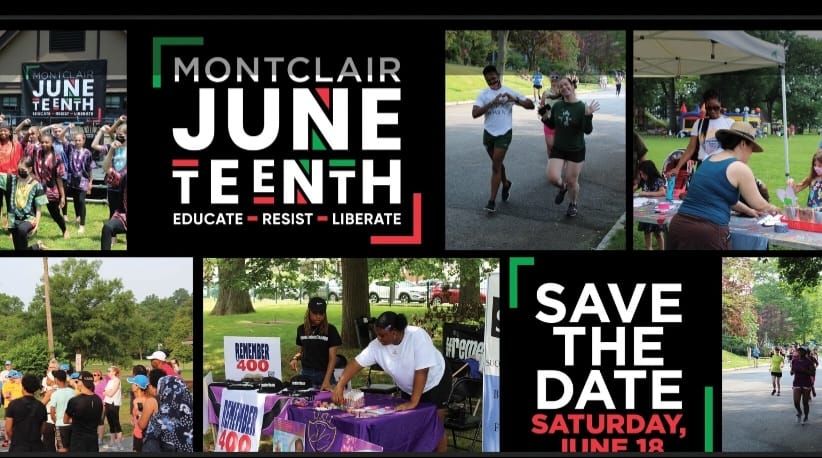 On Saturday, June 18th, Montclair celebrates Juneteenth with spoken word/music/vendors/activities and more. The event will be from 12pm – 5pm at Rand Park by the high school. Check back with the organizer's Facebook page for more info in the coming days. I'll also share updates on my social media accounts (links below). It's important to mark this new holiday and commemorate the emancipation of enslaved people in the United States — yet another example of Montclair knowing how to have fun with purpose.
Montclair Jazz Festival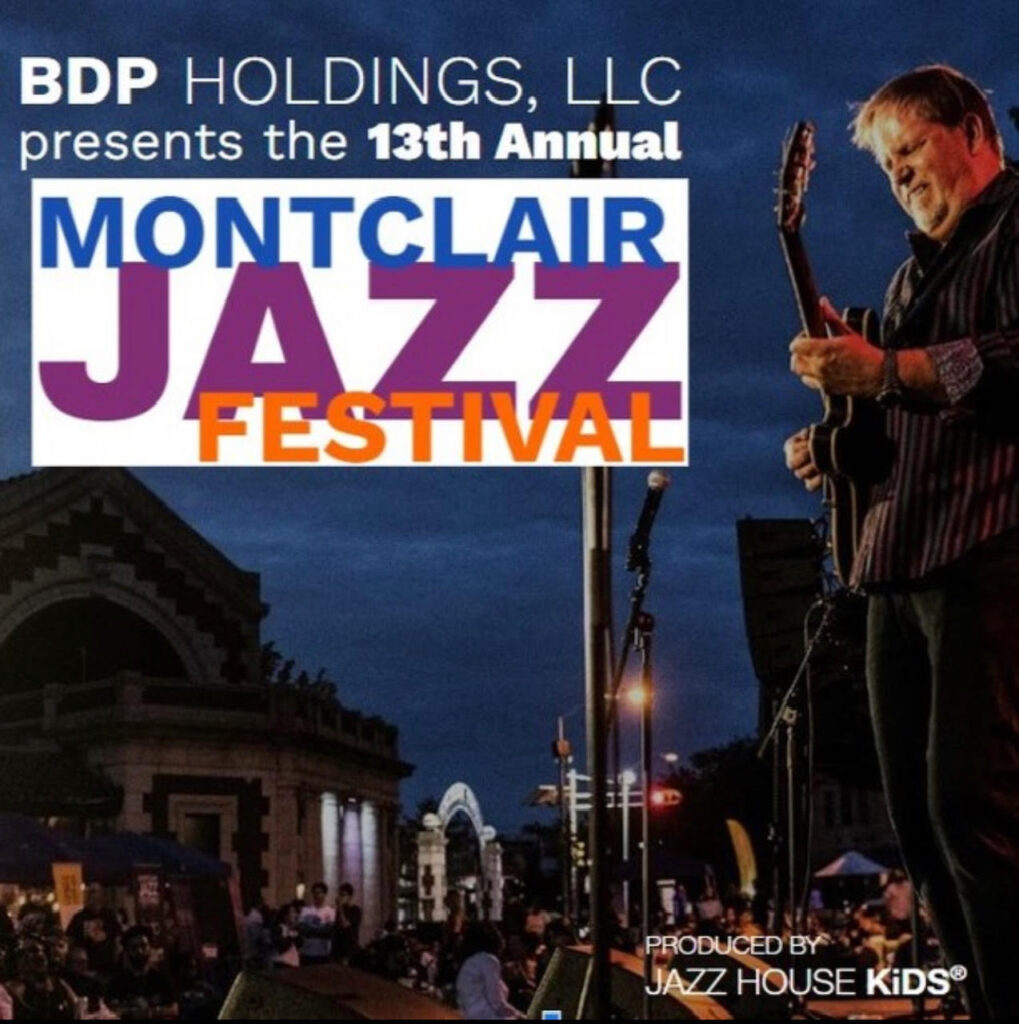 Get ready for another incredible Montclair Jazz Festival and all of the associated events this summer and fall, culminating in the Downtown Jamboree on Saturday, September 10th. This team knows how to put on an amazing event and show Montclair and thousands of visitors a great time. Click the links to learn more and save the dates.
Have an event you want me to share? Tag me on Instagram @councilmanyacobellis and I'll pass it on!
Thank you for supporting your community. But know that these events are open to everyone. So spread the word, forward this on and make sure people know that Montclair is the place to be this summer.
-Peter