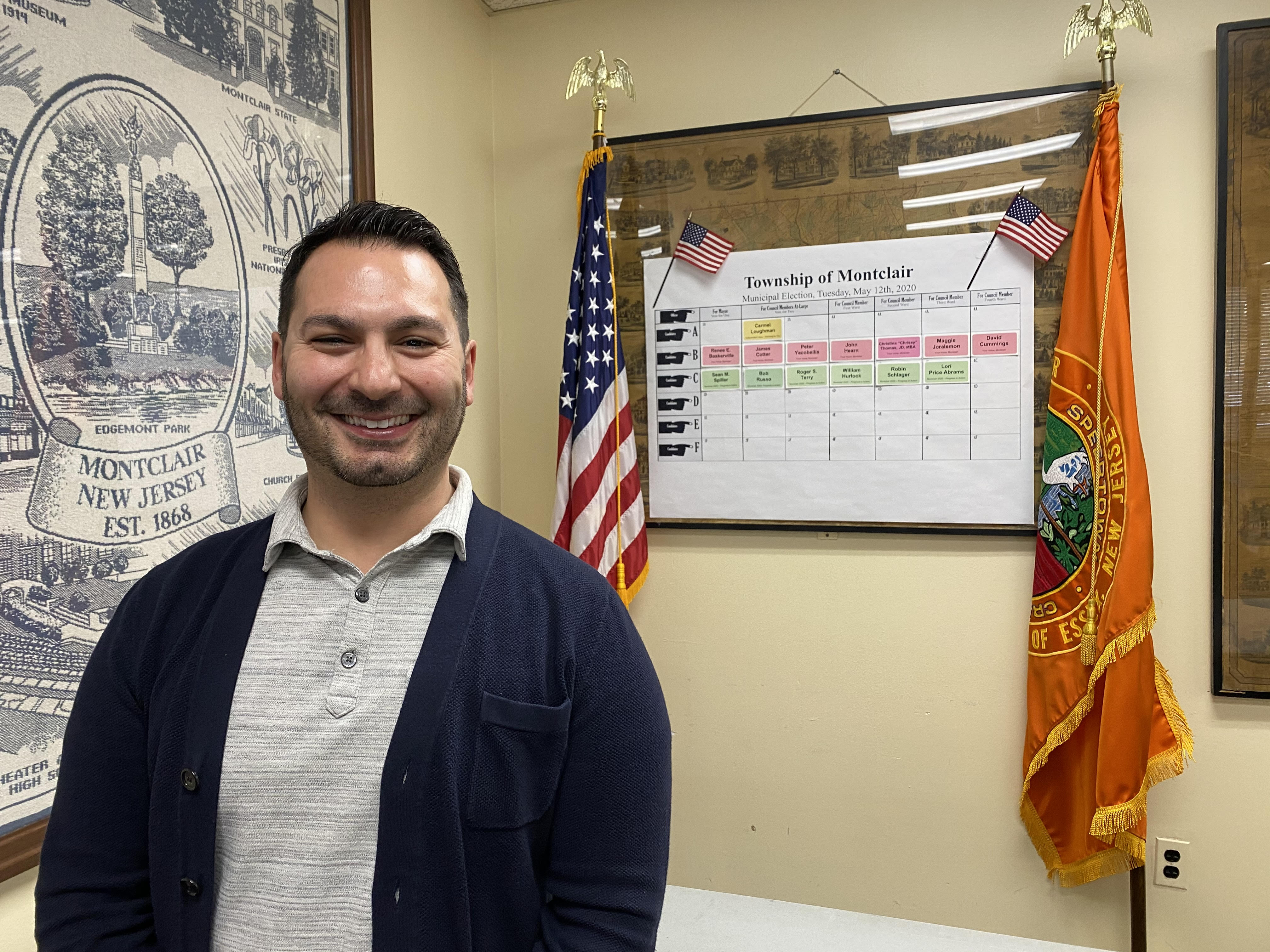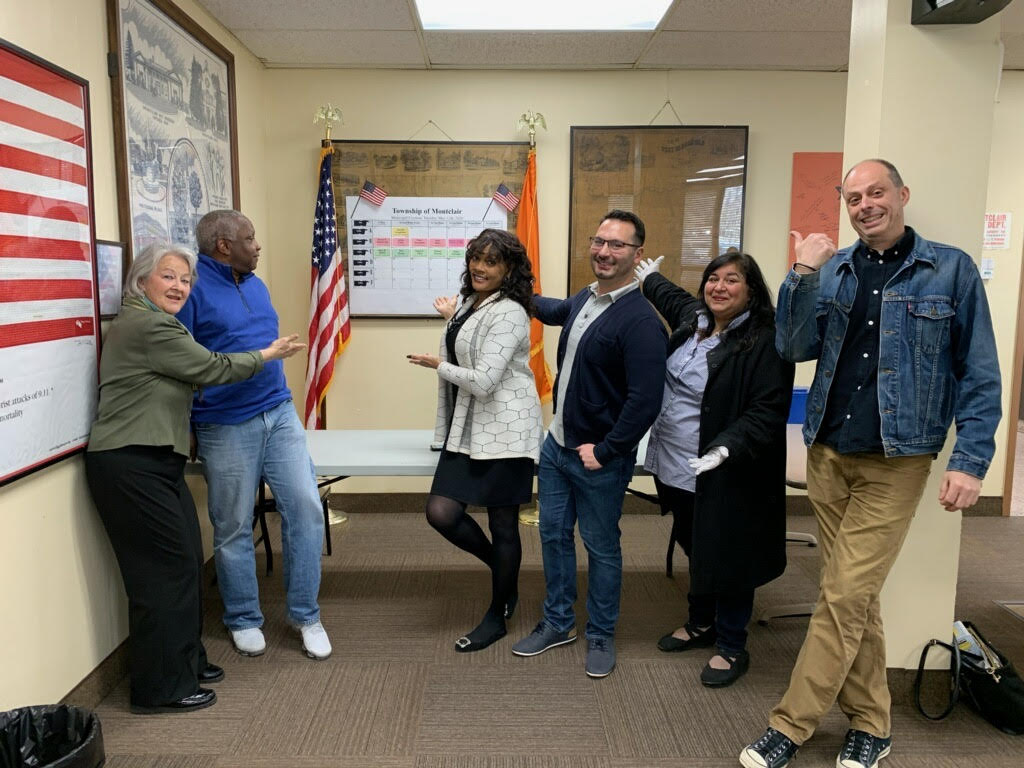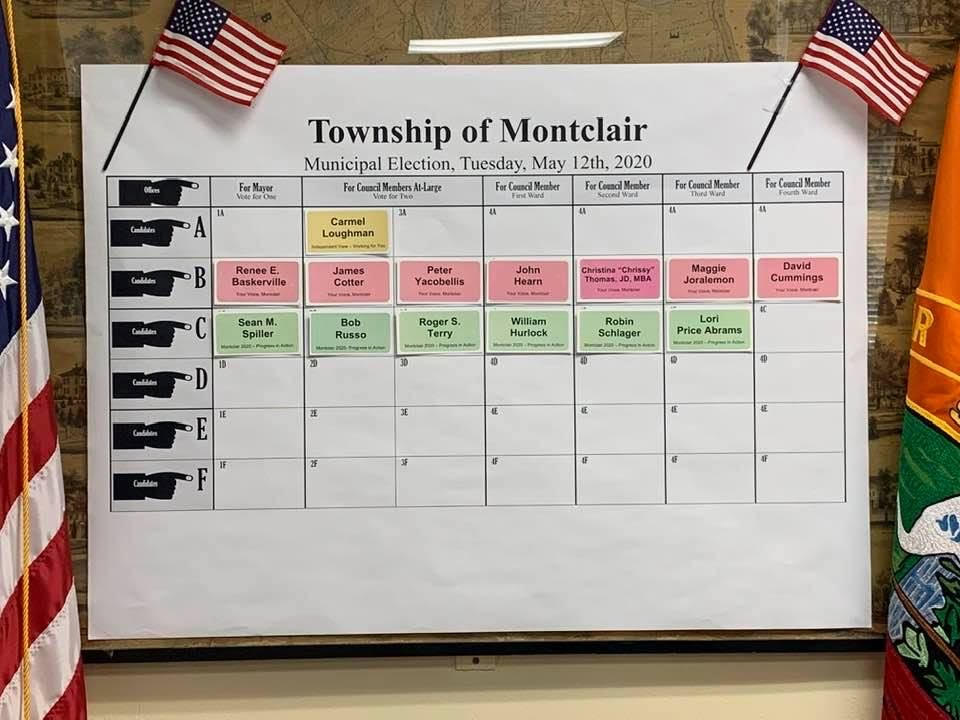 This was an exciting week as the Your Voice, Montclair slate made the ballot and formalized our placement by a random draw, run by the town clerk. Your Voice, Montclair is the only slate to have a candidate running for every office. We're an incredibly diverse slate, representing all walks of life, many perspectives and yes — many voices. Learn more about my slate mates below:
Dr. Renee Baskerville announced her team for the May 12, 2020 election today. As candidate for Mayor, Dr. Baskerville leads a complete slate under the banner "Your Voice Montclair:"
At-Large Councilor Peter Yacobellis
At-Large Councilor James Cotter
1st Ward Councilor John Hearn
2nd Ward Councilor Christina "Chrissy" Thomas
3rd Ward Councilor Marguerite "Maggie" Joralemon
4th Ward Councilor David Cummings
"In selecting the members of the Your Voice Montclair slate, we picked residents who are active and involved Montclairions, who possess uncanny instincts for people and public service. As Montclair heads into the new decade, we wanted a clean slate, people with fresh ideas, perspectives, and vision. A team that represents Montclair's diversity and integrity. A slate that represents the many voices and interests of Township residents while making all feel fully invested in the present and future of our great Township and bringing them together in our quest to move all Montclairions higher together."
Peter Yacobellis, one of our two At-Large candidates, represents a bridge between generations, and a fresh perspective for Montclair. Peter has a background in both the public and private sectors, including as former head of New York Affordable Housing Office; service as National LGBTQ Civil Rights Leader; former Chief of Staff, Small Business Saturday & Shop Small Team at American Express. Peter studied Environmental Sustainability at Columbia University.
James Cotter, our second At-Large candidate, works as a public school teacher, and has two children attending Watchung Elementary. A resident for 32 years, Cotter has a long history of service and leadership in Montclair, and is active in neighborhood advocacy, community organizing, volunteering, fundraising, and arts and cultural programming.
John Hearn, our 1st Ward candidate, brings business acumen and original thinking. A successful entrepreneur and business consultant, he has more than 25 years of experience helping people, communities, and businesses grow in a sustainable way, rooted in human values. He and his family made their home in Montclair in 2012.
Christina "Chrissy" Thomas, our 2nd Ward candidate, is a working single mom with a third-grader at Edgemont. She is a product of the Montclair public schools, and Ivy League universities. Chrissy runs her own local family law practice. Earlier in her career, she founded the National Center for Community Service in Schools and Generation X, which engages young voters to participate in voting and public service.
Maggie Joralemon, our 3rd Ward candidate, a mother and grandmother, Maggie is a lifelong educator in public schools and universities–and a local activist. A Montclair resident since 1984, she was a co-founder of the Undoing Racism Committee at the Unitarian Universalist Congregation at Montclair (UUCM) and is a member of the Anti-Racist Alliance of North Jersey. She also led the Portland Place Neighborhood Association to defeat over-development on Portland Place in 2016.
David Cummings, our 4th Ward candidate, is a Montclair native, a graduate of Montclair High School, and the revered Morehouse College. David was a 30-year sportswriter, working at The New York Times, New York Daily News, Miami Herald, The Source Magazine, and ESPN. He served on the Montclair Board of Education, the Township Parks and Recreation Committee, and as Vice Chairman of the Montclair Neighborhood Development Corporation (MNDC). Today, he sits on the Civil Rights Commission.
"Our slate 'Your Voice, Montclair,' remarked Councilwoman Baskerville, "is as diverse as our town itself. All Montclairions, including people whose families have lived here for generations and relative new-comers, will be brought together in service to build a brighter future for Montclair. Please learn more about us and vote your values on May 12, 2020."