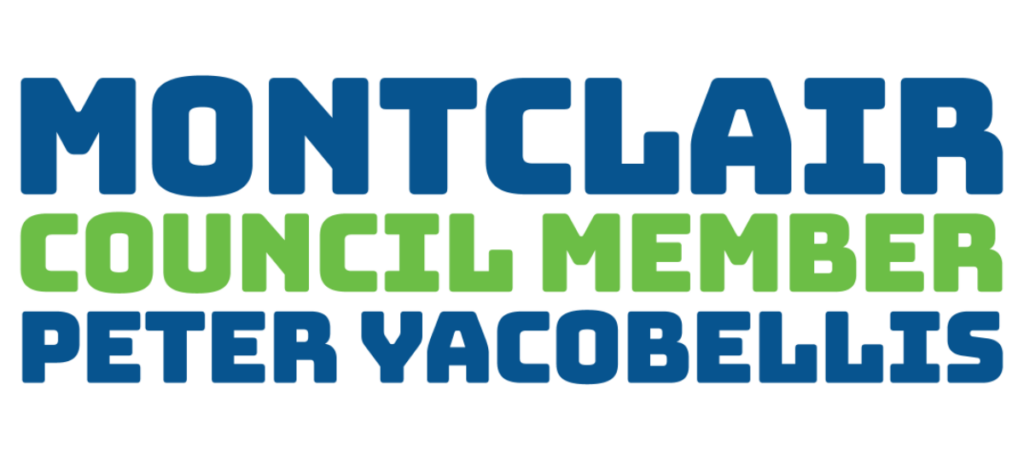 COUNCIL ACTION THIS WEEK
Good afternoon, everyone. Tomorrow, Tuesday, August 15th at 7:00pm we have a regular meeting of the Township Council. You can view the agenda for the meeting here. As always, the meeting is open to the public to attend in person at 205 Claremont Avenue. The meeting can also be viewed on Montclair TV channel 34 and on YouTube here.
We have a significant agenda with work having been accumulated over the past several weeks and some hot button issues like Lackawanna Plaza and a ban on gas leaf blowers up for votes. Your point of view is requested on these matters. Please make sure your voice is heard whether that's by emailing the Mayor and Council or coming to speak at the Council Meeting.
---
Revised Lackawanna Plaza Project
Tomorrow night we will formally introduce the new Lackawanna Plaza redevelopment proposal. This is not the vote for or against adopting the plan. That vote can only come later, after it's actually introduced. If the plan is introduced by at least a majority of the Council tomorrow night, it will come up for a vote to adopt it or not on September 12th. 
---
Watch the overview of the new Lackawanna Plaza plan here.
---
I do think it's now or never and it's my hope that we are able to successfully introduce the plan tomorrow and set the clock for additional formal reviews and votes. The Council has had 10 months with this plan. It's been reviewed and critiqued ad nauseam and it's been heavily shaped by feedback from land use bodies and the public. I'm not aware of another topic or development that has faced the kind of scrutiny or been given the level of transparency this has. At some point we have to make a decision because we know analysis can be paralyzing. Opponents know that too.

I truly believe that what we're now offering is the best option we will ever have to develop this site in a way that is so centric to building community and reflecting our broader values around sustainability, public art, affordable housing and so much more. The alternatives, which would not need our permission to be built, would be driven solely by the profit motive and our zoning laws. We deserve better than that.
I hope you'll show up tomorrow night and if it's successfully introduced, then again on September 12th to make your voice heard. If you can't show up, then I would strongly urge you to write my colleagues with your point of view. You can cut and paste the below into the "To:" field of an email addressed to us:

sspiller@montclairnjusa.org; pyacobellis@montclairnjusa.org; rrusso@montclairnjusa.org; whurlock@montclairnjusa.org; lpriceabrams@montclairnjusa.org; dcummings@montclairnjusa.org
---
Tomorrow night we have a second and final vote for the acquisition of 14 Miller Street which is currently owned by HomeCorp and contains three affordable units. The cost of this is $455,000, which we could spend from our $2M Affordable Housing Trust Fund. I'm struggling with this because on the one hand, I don't want to lose any affordable housing in Montclair and on the other, spending 24% of our Affordable Housing Trust Fund on three units doesn't strike me as creating the strongest return on investment. I'll be contemplating this over the next 24 hours.
---
Modified Gas Leaf Blower Ban Introduction
In July, we successfully introduced an Ordinance banning gas-powered leaf blowers year-round. However, a group of us have decided to make some modifications to the law which mandate re-introduction. We're also contemplating other changes.

Changes enjoying broad agreement:
Changing the time to allow for electric equipment use to begin at 7:00 a.m. on weekdays, mirroring the Township start time for work on our property. It's important that this law treat the Township, private companies, and residents all the same.
Removing the restriction on the number of leaf blowers that can be used at once. Many of us feel that a ban on gas leaf blowers is tough enough without going the extra step of capping how many electric ones can be used at a time. This is a future aspiration, though.
Clarifying Air Quality emergency guideline restrictions on electric blower use
Being debated:
Creating a buy-back fund for residents to trade in their gas leaf blowers
Delaying the ban on gas-powered, 4-cycle, push leaf blowers on wheels for 1 acre and larger properties to allow their use for fall 2023 (a ban on these would go into effect 1/1/2024).
These conversations will go to the last minute. Debate is healthy.
---
No Net New Bamboo (say that 3 times)
Bamboo is very important plant in our global ecosystem. It's one of the fastest growing and by extension a very sustainable source material for things like flooring and furniture. However, within local ecosystems like ours, it can wreak havoc as it is an invasive species. Tomorrow night we'll take a final vote on an Ordinance banning any new planing of bamboo in Montclair Township. If successful, it will take effect by Labor Day weekend.
This Ordinance would ban the planting of any new bamboo on any public or private property in Montclair, establish governance and enforcement criteria and prescribe containment requirements for any existing bamboo which we would "grandfather" in.
---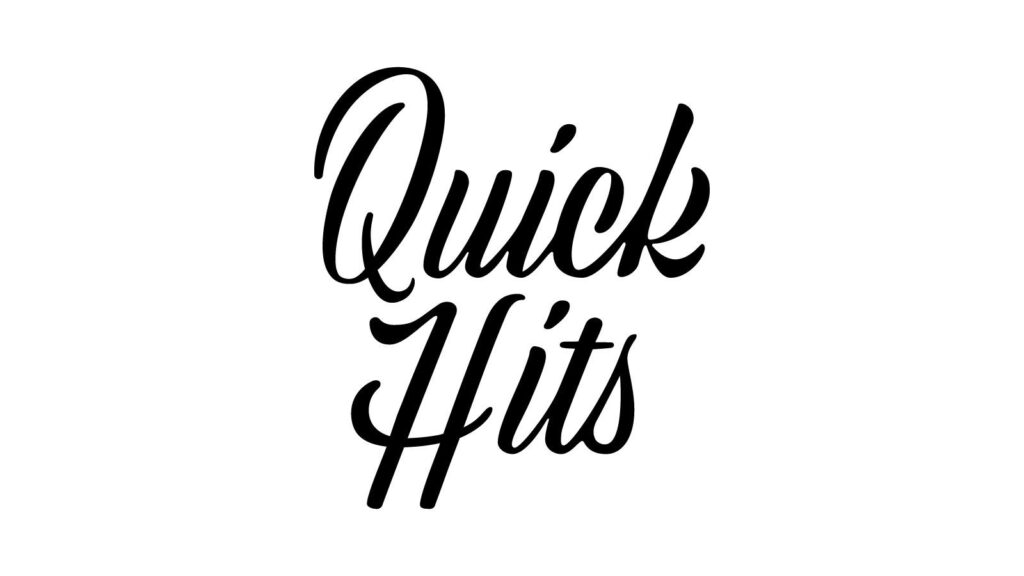 Let's go through a quick bullet list of other actions on the Council agenda:
Renewal of Ascend's cannabis retail license
Setting a salary range for a newly created social worker position
Accepting over $200K in grants for lead pipe remediation with most dedicated via the Childhood Lead Program grant
Accepting over $400,000 for Climate Change Resilience work (TBD)
Awarding a three food truck contracts to operate by the high school to: Silantro Lime Tacos, Ann's Catering, Mezoco
Cleaning up on-street parking regulations around Christopher, Label and Oxford Streets as well as Seymour Street
Allocating (some amounts are approximate, within $1K):

$800,000 to improve various municipal water distribution lines
$400,000 for water treatment and security upgrades
$375,000 for:

A water main project on Bloomfield Ave. near Upper Mountain
Upgrades to "manholes" that have structural and infiltration issues
Initiating work to eventually bring groundwater online at Rand Well thanks to a $2M grant that Congresswoman Mikie Sherrill obtained for us!

$35,000 towards MPD software/reporting systems
$300,000 to construct a garage facility for a water system flusher truck
$500,000 to refurbish lining and remove infiltration within our sanitary sewer system
$350,000 for general sanitary sewer system improvements
$40,000 for an emergency water main leak repair on Walnut St. 
$10,000 to repair a sink hole on Norwood near Glenwood

For Parking Facilities: $80,000 for cameras, lighting and security; $50,000 for acquisition and installation of meters and pay stations; $20,000 for EV chargers
Increasing our contract with Cameron Animal Hospital by $40,000 due to both an increase in volume and costs
$90,000 to upgrade the safety of the stairwells at Town Hall
$35,000 for utility software upgrades
Thanks, everyone. The next communication from me will be a shorter recap of Council action taken tomorrow night.

Have a great week!

-Peter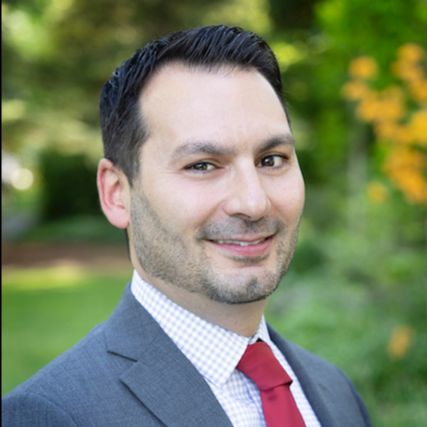 ---
Our mailing address is:
41 Watchung Plaza, Suite 318
Montclair, NJ 07042